"Discover The Single Secret to Enjoy Better Style In Your Wardrobe...Starting Today!"
(Even if you're not into trends and don't have a clue what to wear).
THIS TEMPLATE IS FOR YOU IF YOU HAVE:
Ever bought an item of clothing because it looked good in the store but looked terrible on you. Learn how to quickly recognize and AVOID your unflattering colors.
Struggled to get your clothes to match. You'll discover the ridiculously easy way to create cohesiveness in your wardrobe – even if you don't know a thing about color analysis. 
Felt like you

can't get a grip

on dressing attractively. Master the art of choosing the right colors to look amazing without wasting money.
Color Palette Files and Free Template
(Because it's time to stop wasting money on clothes that don't flatter you).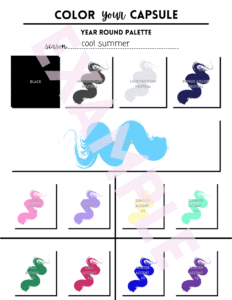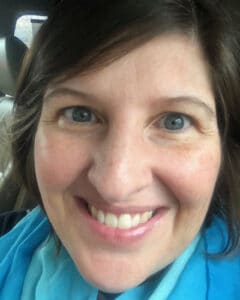 Hey there, I'm Stacey! I help women just like you feel beautiful and confident in their clothing. 
I'm obsessed with colors and have an amazing eye for the small variations in hue and chroma. 
Several years ago I found myself drawn to the same pastels, but when I brought them home they made me look and feel tired. I discovered color analysis and learned that people are not made to look good in every color.
Frustrated with the onslaught of color options, I developed my own template for choosing wardrobe colors. I began to apply those to my wardrobe and I stopped buying clothes in unflattering colors. 
I'm giving it away FREE to you because I want you to experience the same financial and mental freedom that comes with knowing and buying ONLY your best colors.
Color Palette Files and Free Template
You deserve to look beautiful and radiant.