Ever wonder why some women Have a Gorgeous Capsule Wardrobe but yours is a hot mess??
Create a year round palette for your capsule wardrobe based on 5 core power colors and 2 seasonal colors to add excitement.
Avoid the confusion and uncertainty about how to start your capsule wardrobe by having cohesive colors to guide you.
Never again open your closet doors filled with dread at the process of choosing yet another day's clothing.
Color Palette Files and
Free Digital CANVA Template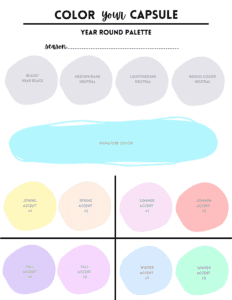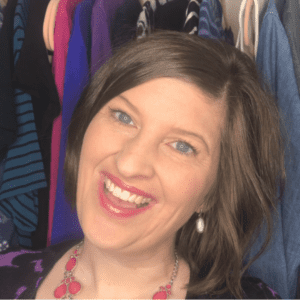 Hey there, I'm Stacey! I help women just like you feel beautiful and confident in their clothing. 
I'm obsessed with colors and have an amazing eye for the small variations in hue and chroma. 
I used to look at capsule wardrobes and wonder what the secret was for making them cohesive in minimalist fashion. Spoiler alert: don't use every color in the rainbow.
Frustrated with the onslaught of color options, I developed my own template for choosing wardrobe colors. I began to apply those to my wardrobe and I stopped buying clothes in unflattering colors. 
I'm giving it away FREE to you because you should have the ability to create your own custom color palette to design the wardrobe of your dreams.
Color Palette Files and Free Template
Because you deserve to feel beautiful.