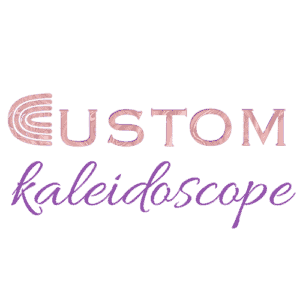 Get a Professional Color Analysis and Embrace Your Color Season
Experience a comprehensive done for you color analysis experience.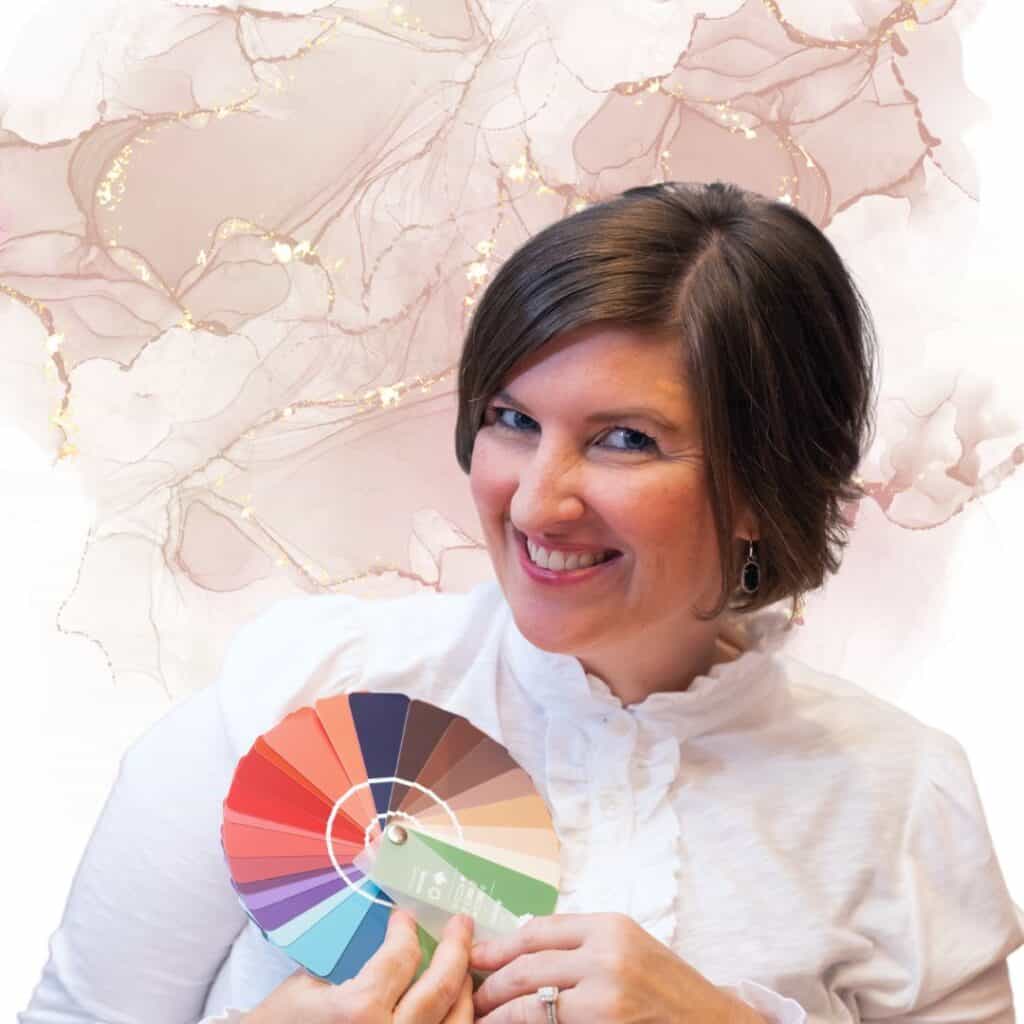 It's time to finally nail down your color season so you can wear your best colors with confidence. Discover your personal color attributes, embrace the unique beauty of your eyes, identify your 12 best colors, and get pre-made color palettes based on your personal preferences.
Embracing your best colors is going to change your life.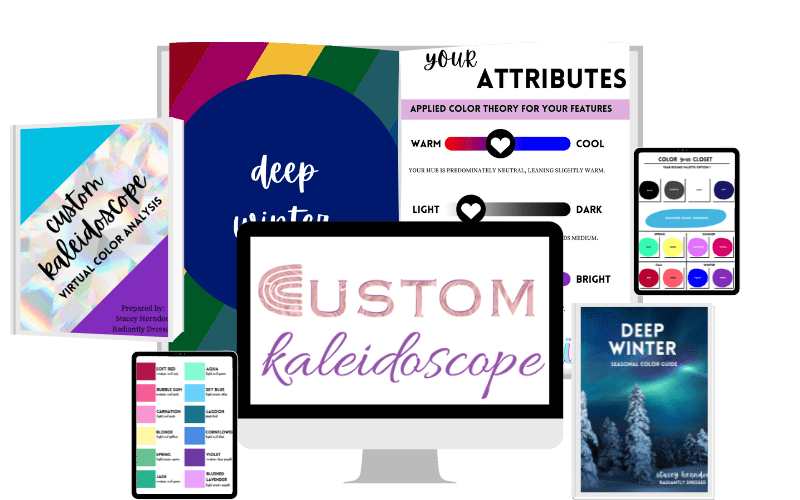 You don't have to feel buyer's remorse because you bought an unflattering color.
You walk into your favorite store and it somehow catches your eye across the store and hundreds of other options. It's a beautiful shirt calling to you. You impulsively buy it and take it home, only to realize it makes your skin look like a cross between a ghost and pea soup.
You don't know why you keep gravitating to the wrong colors, and you can't tell if colors are cool or warm, let alone bright or muted.
When you choose the wrong colors they drag you down, and make you feel off. Then they get shoved to the back of your closet, peeking out occasionally to restart the cycle of guilt and confusion.
I am very impressed with this product. Stacey was very thorough and I could tell she put a lot of time and thought into her decisions. It helped me that she explained why she chose this particular season for me (like how my eyes point to spring bc they are light and clear, my skin is neutral bc it has elements of cool and warm). I also appreciate the sample color palettes she included! Stacey was also very quick with her analysis and communicated quickly and thoroughly. She answered my questions and gave assistance when needed. I would highly recommend her color analysis for anyone that needs more insight and help!
I just love all the detail that went into the analysis, and the great detail that came out of it! I really appreciated all the different areas of questioning...coloring from different areas, eye analysis, your favorite colors AND the colors you receive the most compliments when wearing them, photos and draping, and even a little about your personality! From that came so much detail about how she determined my season! It really gave me confidence that she took so much into consideration to come up with my best colors. I truly feel I can use this information to be my best, be radiant!
Included in Your Virtual Color Analysis: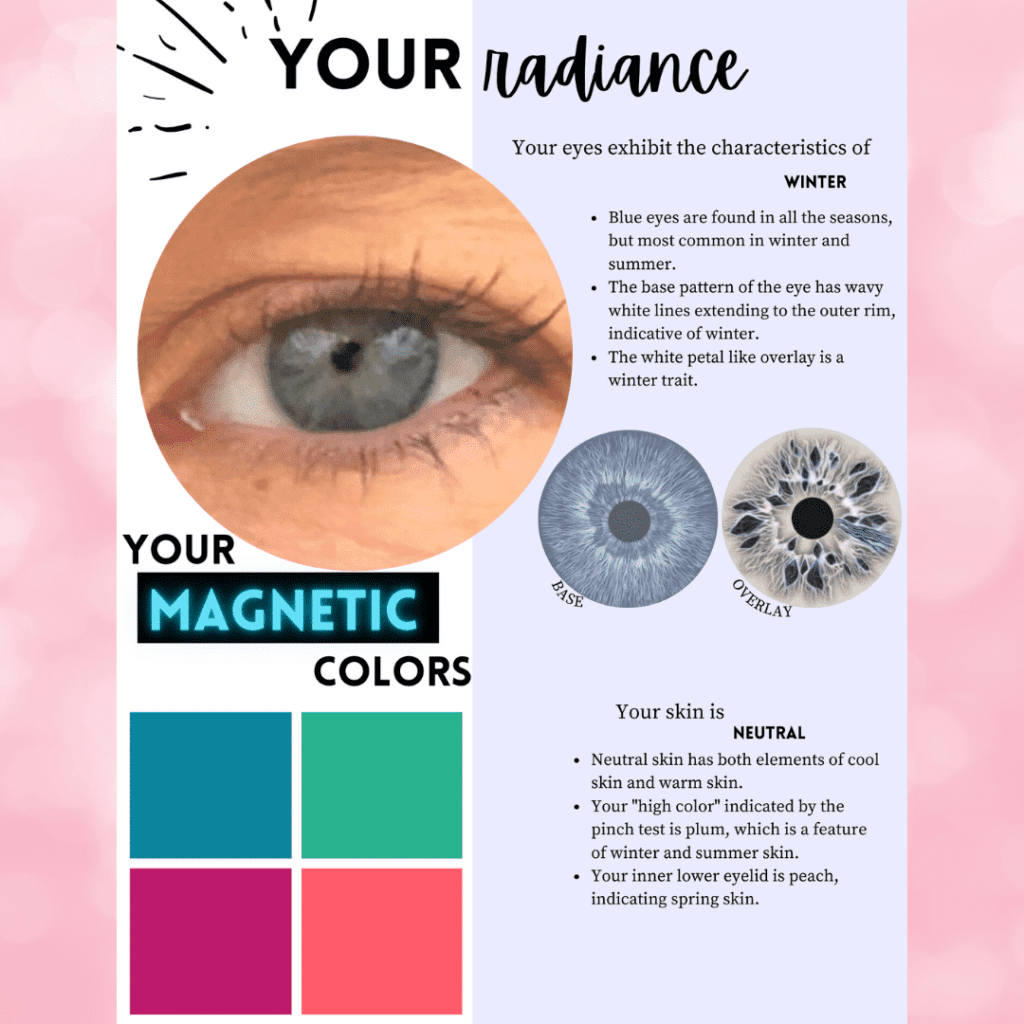 The eyes are as unique as a fingerprint. Go beyond color to discover the unique patterns in your eyes that correlate to seasonal analysis. Get four magnetic color that compliment your eyes and skin.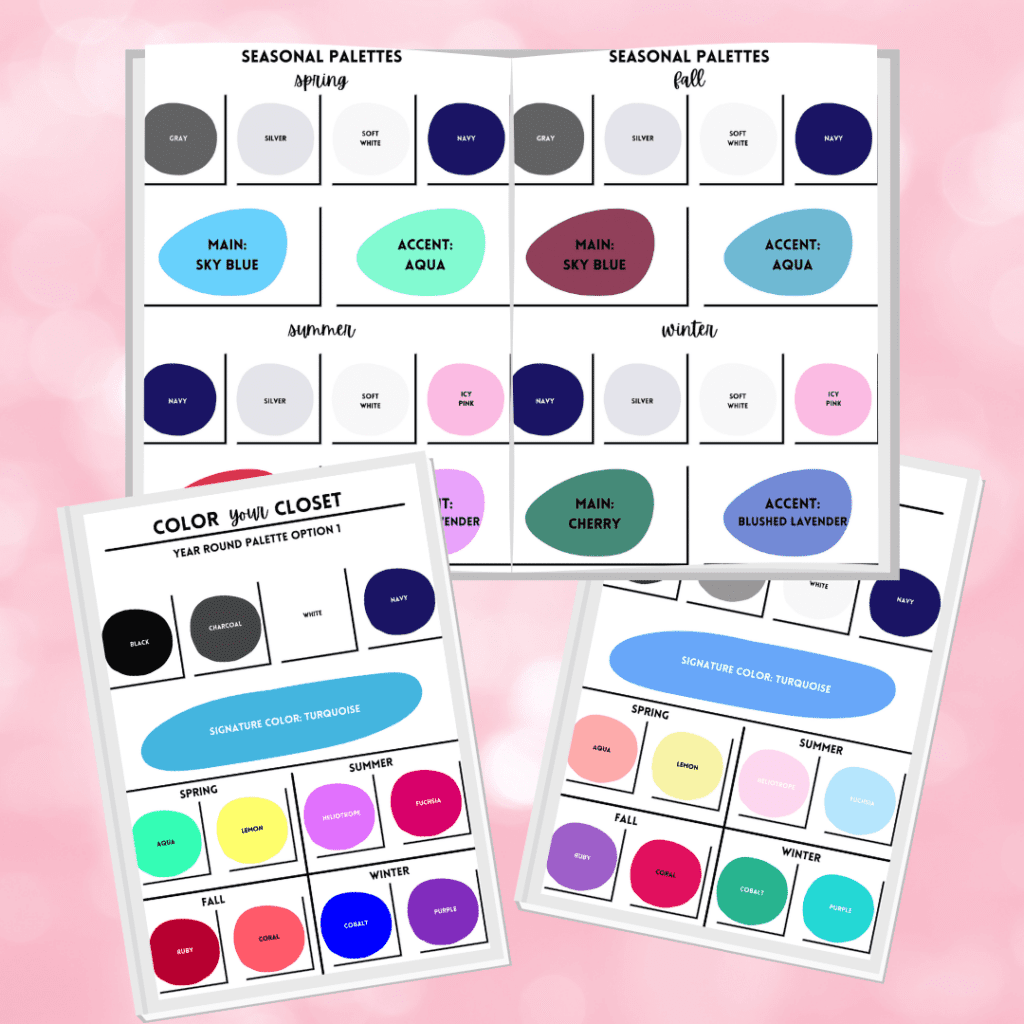 Each season has dozens of colors that work, but you may not need all of them. Using your input and favorite colors, 3 custom color palettes are created for you, in different formats to create a cohesive closet.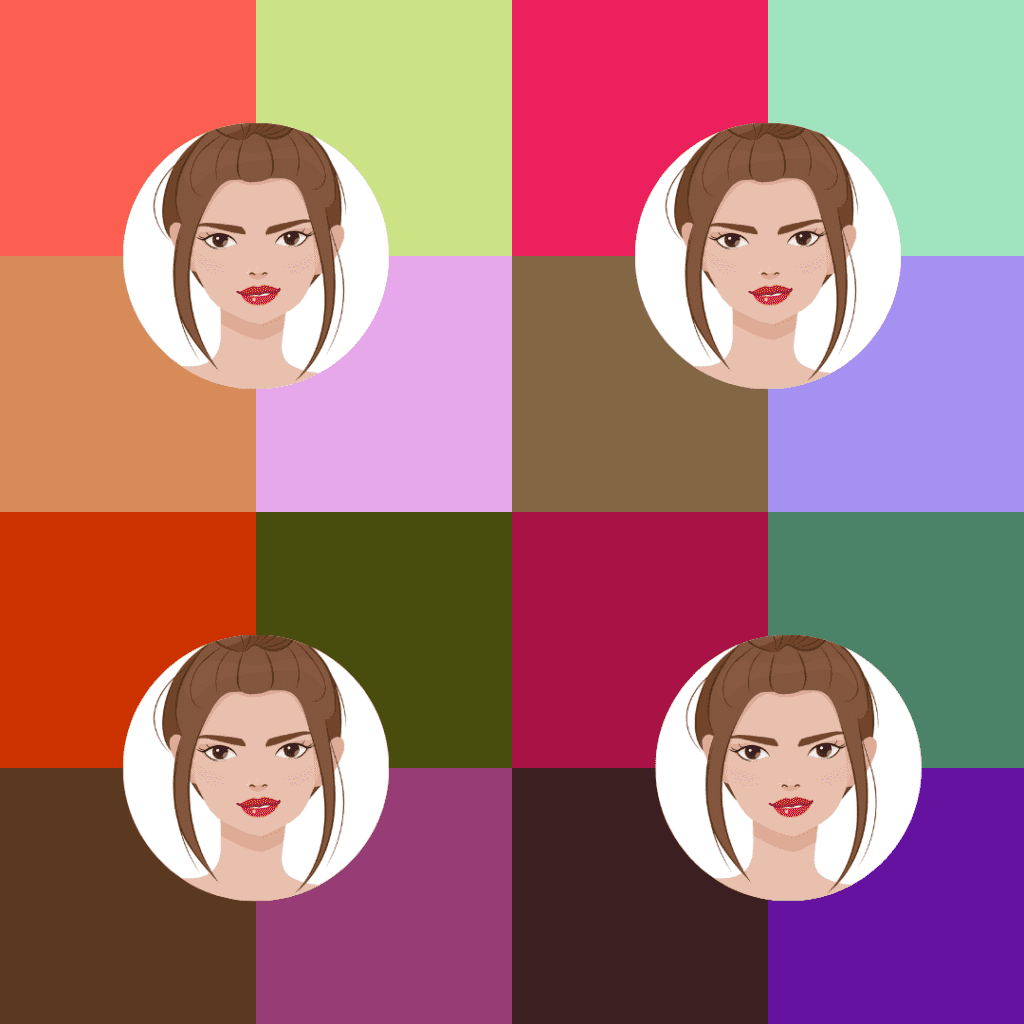 No color analysis would be complete without color draping. Each consult begins with four season draping, and uses process of elimination to narrow down your season into one of twelve.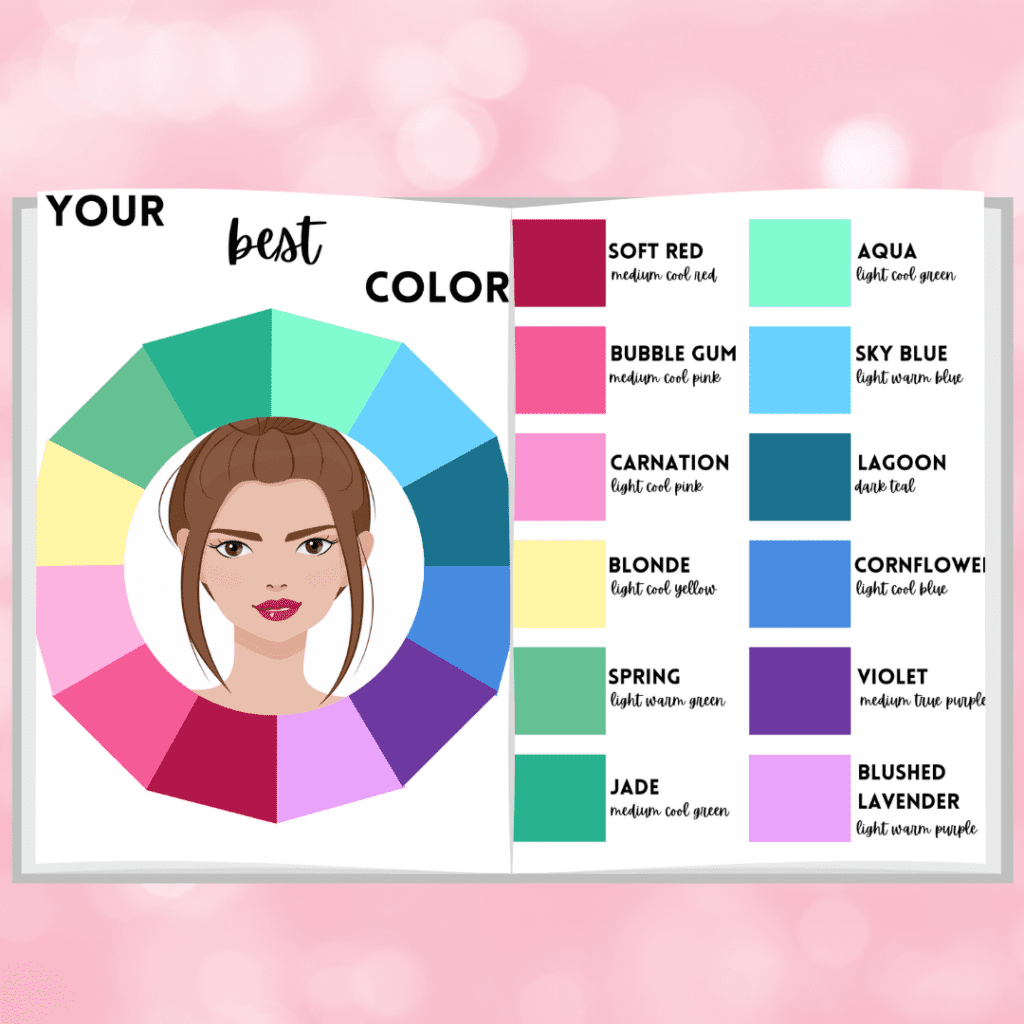 Previously a paid bonus, your color analysis now comes with 12 custom colors chosen just for you. These feature all the colors of the rainbow, including your perfect yellow. Some of these may well come from outside your primary season as a personal best.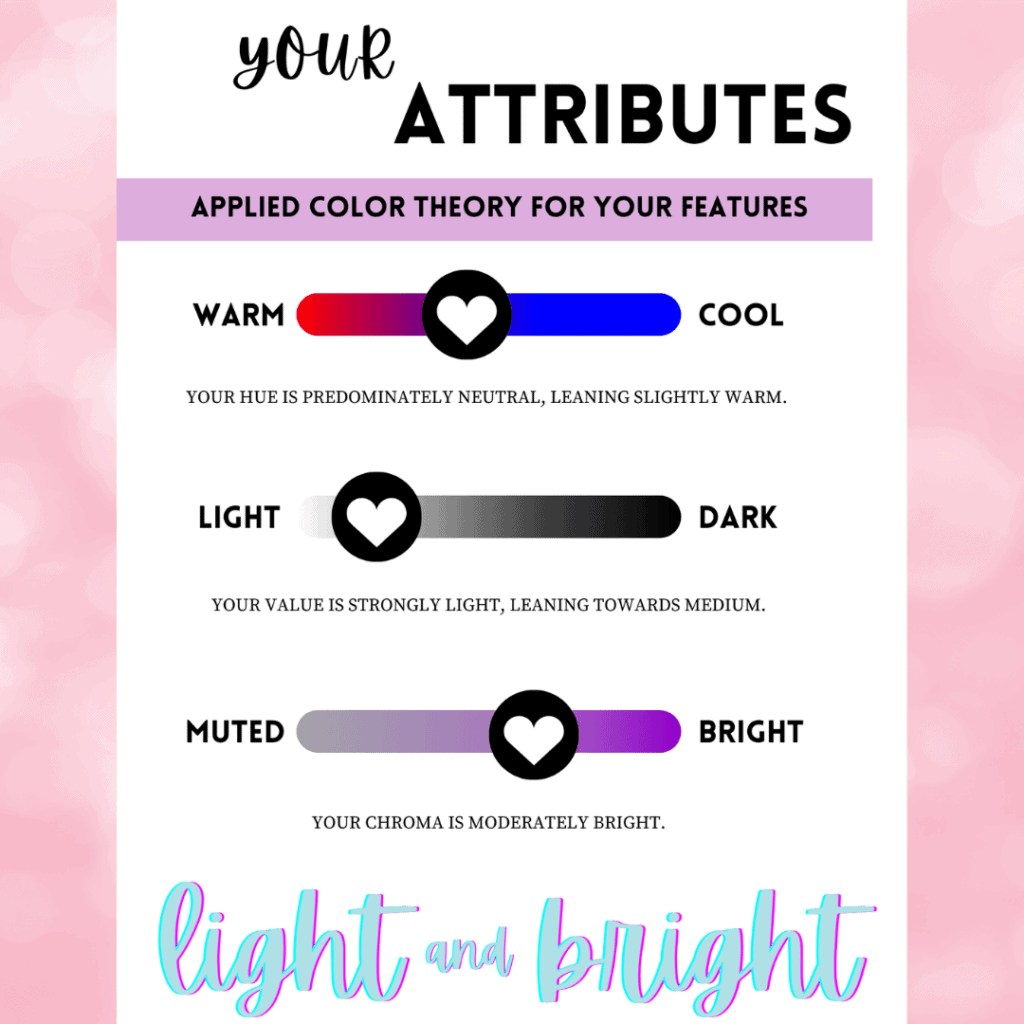 If you've ever felt like you couldn't find your correct season, this page will likely answer the "why". Every individual is unique in hue, value, and chroma, and this portion shows you EXACTLY where you fall in each dimension.
Plus These Amazing Bonuses: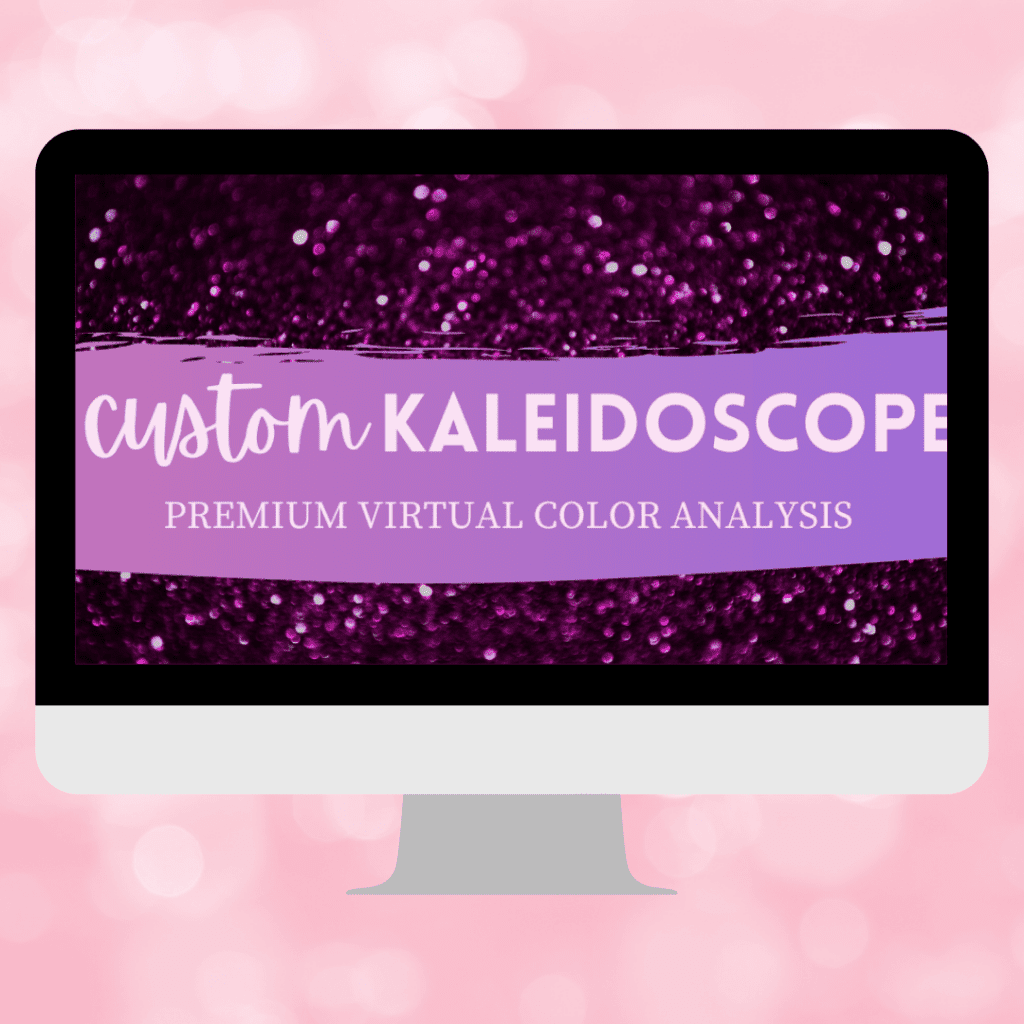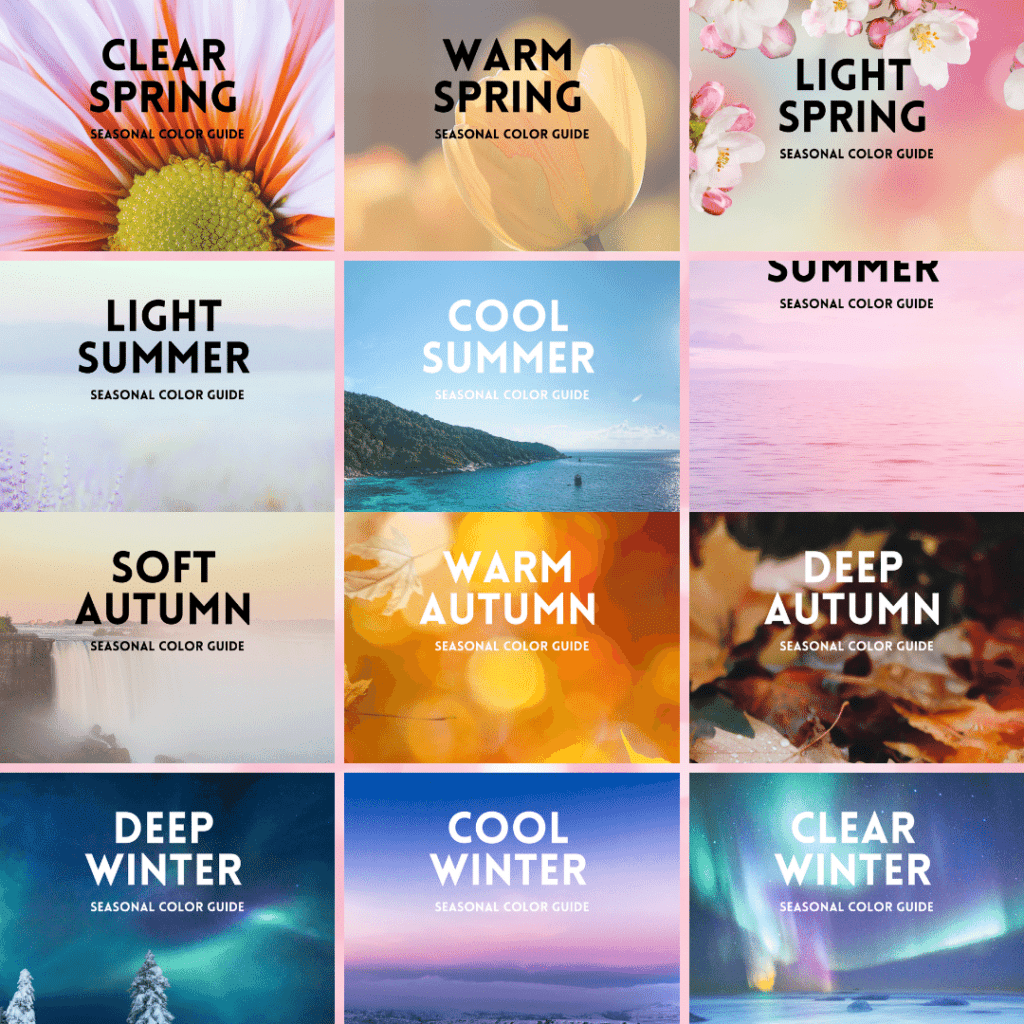 Your Seasonal Color Guide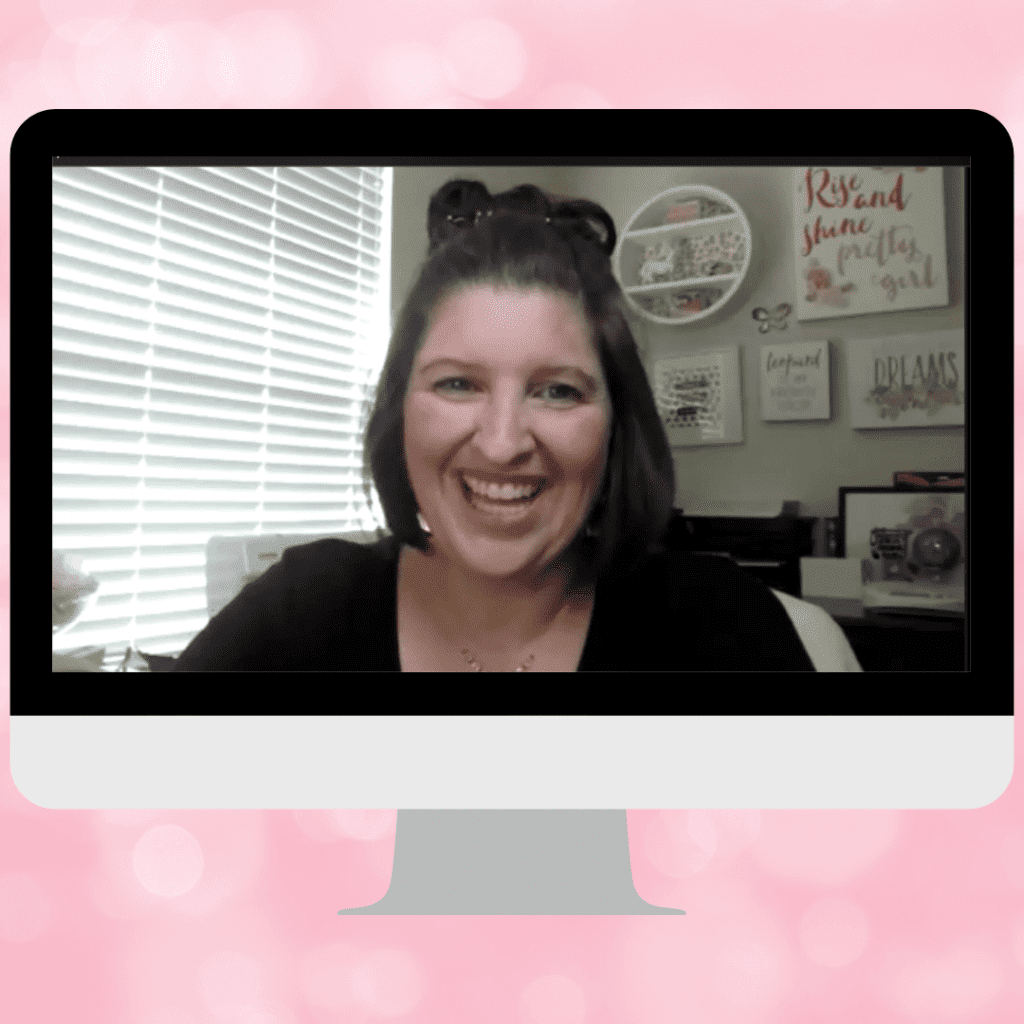 Recorded walkthrough of YOUR Personal Analysis
Discover your color seaon.
I know what it feels to keep buying clothes that never look as good on you as you expect.
All my life I've really enjoyed clothes, accessories, and essentially pretty things. I love to find unique, fun, or sparkly items to add to my wardrobe. I wanted to have a collection of clothes that represented me and made me look my best. 
But, I frequently bought things that looked pretty in the store but not so much on me. The problem was never more obvious than the time I bought a beautiful lavender dress for family portraits. I put it on and all the life drained out of me. 
It looked awful!
Not only was I out a significant amount of money, but I had to find and purchase another dress. Shortly thereafter I discovered the concept of color analysis and learned that women are not made to look good in every color. There are certain power colors that will always make a women look her best!
I dove in headfirst and studied color analysis going back 50 years. I cleared my closet of all the unflattering colors and began to feel amazing in everything I wore. I no longer wasted money on beautiful items that didn't work for me.
Knowing your color season provides clarity and decisiveness when shopping. Not only will you begin to receive loads of compliments on your outward appearance, but you will feel beautiful and amazing wearing your best colors.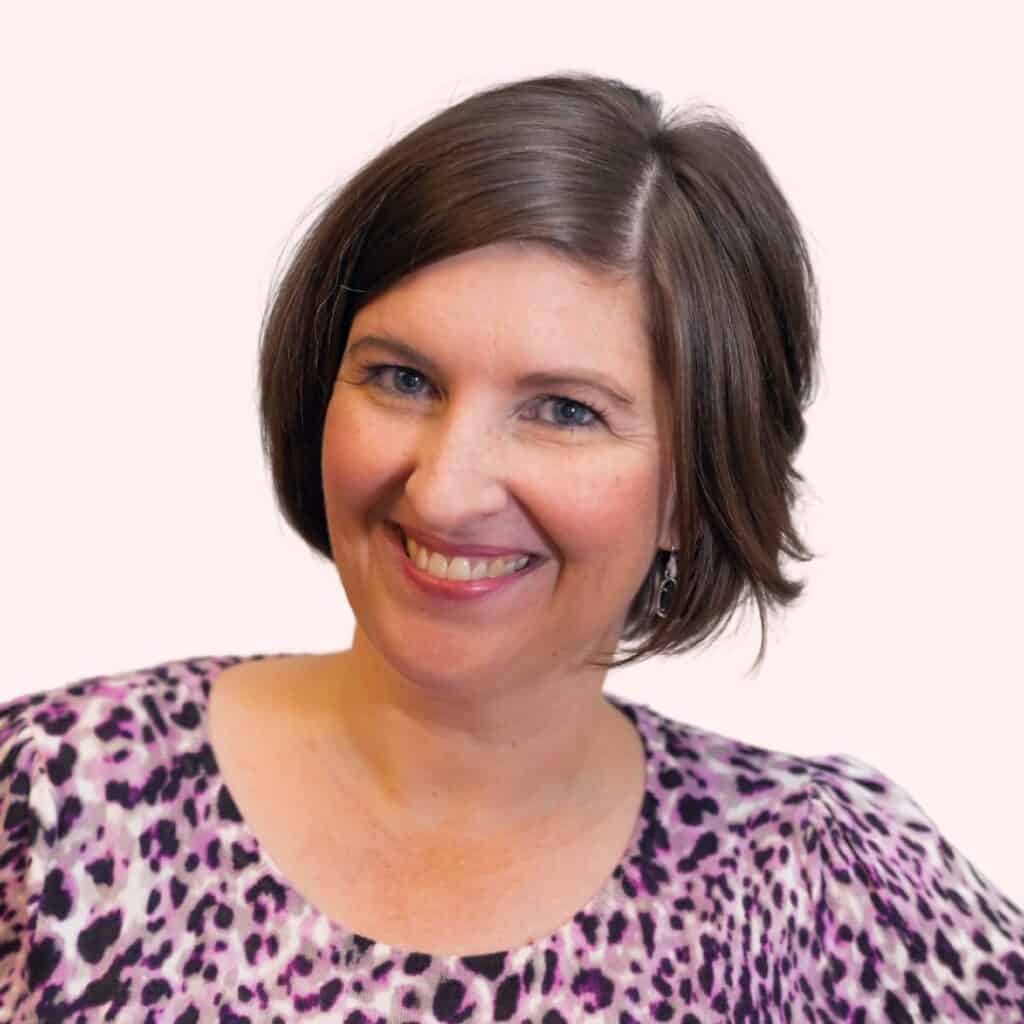 I am extremely happy with my color analysis. Stacey was very detailed in my analysis. She didn't just give me my color season and best colors but explained how she got there. She gave the why behind everything and helped me understand the concepts behind it. She gave me multiple best colors and told me what they will do for my features. The multiple color pallette was very helpful. I can choose the one that works best for me and I don't have to struggle with so many color choices. Now if you love color and want lots of choices there is that as well but I need simple and minimal and Stacey gave me that! I feel empowered with my analysis and understand my color season better after choosing this product.
Color analysis is a process of identifying your personal best colors based on your unique coloring. 
Most systems use a combination of skin tone, eye color, and hair color to arrive at one of 12 color "seasons". Beyond your coloring, aspects of color theory, including hue, value, and chroma, are assessed to find your best attributes.
The 6 elements that may make up your personal color analysis will be:
Warm vs Cool

Light vs Dark

Soft vs Bright
Along these attributes, one of 6 elements will dominate, with the 2 other areas influencing your best colors.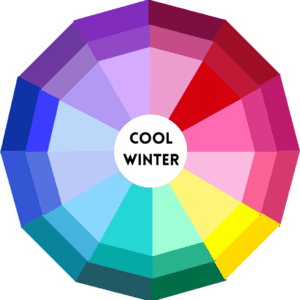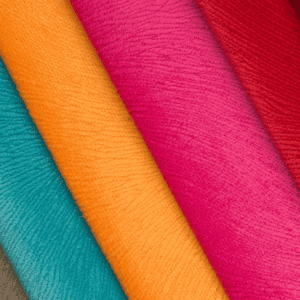 How do you do a virtual color analysis?
The primary method for any color analysis is draping with individual colors.
Shades of colors corresponding to each of the seasons is placed against your skin to determine which one is better. Using process of elimination, the best colors are found.
My method expands upon that by considering eye color and patterns that correspond to certain season to narrow down possible outcomes.
Then I use virtual draping against an image you provide free of makeup in natural light.
Is color analysis worth it?
Color analysis is a powerful tool and forms the start of any significant wardrobe change. Your best colors can transform your self-image before any further attempts to develop and hone personal style.
Having a strong sense of your best colors makes decluttering your wardrobe an easier process. Gone is the uncertainty about items to keep, when you can easily get rid of things that aren't in your color palette.
Virtual color analysis also helps you save money when shopping, ensures that you always look radiant, and improves your self-confidence as you receive more compliments.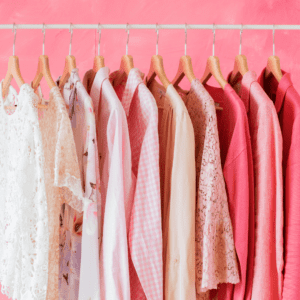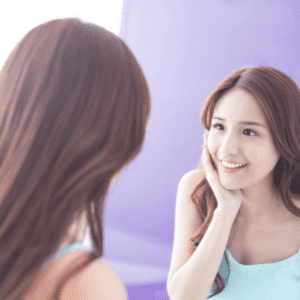 How do I find out what colors look best on me?
You probably already know at least one color that works well for you. I believe we are innately drawn to some of our best colors due to a lifetime of positive feedback.
You could take the time and energy to individually drape colors against your skin and analyze  how it affects you. Subjectively over time you could determine your best colors, but perhaps not your color season..
Alternatively, virtual color analysis with Radiantly Dressed goes beyond just your color seasons and finds your 12 best colors, including your best yellow, one of the hardest shades to match.
This was a fantastic process and so eye opening! Stacey was so helpful and thorough. Seeing the process unfold step by step was amazing. It helped me to have confidence in the results. She explains each step of the way what to look for (and what she's looking for!), it helps you develop your eye as well. I was thrilled with the result as it adds several of my favorite colors, and will push me to try new color combinations. Such a valuable tool going forward! I don't consistently wear makeup, so wearing my best colors ensures I always look my best. Thanks so much for creating this tool Stacey!
IF YOU'RE READY TO UNDERSTAND THE POWER OF COLOR ANALYSIS AND WEAR YOUR BEST COLORS EVERY DAY, THEN 
finding your color season will change your life
This was such a fun experience! Stacey has been awesome to work with. She is knowledgeable, friendly, and thorough when it comes to color analysis. I learned some new tips and tricks from the analysis and can't wait to try out some of the new color pairings she suggested as well as trying out a couple new to me neutrals. Thank you, Stacey!
Stacey was helpful and it was super easy to work with her! The intake process is simple and straightforward, and I received my results faster than I expected. Stacey's report is beautiful, detailed, and taught me an incredible amount about my best colors! I loved how thoroughly Stacey explained the analysis process, and her report definitely made me feel like she truly looked at me as an individual. The suggested color palettes at the end are fantastic, as are the templates for assembling your own palette.
I am so happy with the color analysis that Stacey did for me. The report I received explained her methodical approach, and helped me to understand my coloring. I definitely would not have been able to figure out my season on my own. She also gave me some palettes that I'm excited to try out!
FREQUENTLY ASKED QUESTIONS
A: Upon purchase you will receive a link to a form. At the end of the form are directions for submitting your photos. Once your photos are submitted you enter the waiting queue. Once your analysis is finished you will receive your results in a pdf format, along with access to your color analysis course, seasonal color guide, and personal recording.
A: Stacey has a BS in Business Communication and Public Relations, focusing on branding and image management. She is a certified image consultant and a member of the Association of Image Consultants International. 
A: You can use your color analysis experience to clarify your style and create a wardrobe that suits you. You will be able to transform and build a closet based on your best colors and gain confidence in the process.
A: No. Because of the digital nature of this product and the time invested, no refunds are granted. However, I want you to be thrilled with your season, so please reach out to admin@radiantlydressed.com so we can find a solution.
A: In all honesty, color is so transformative that it's worth 10 times the price. It's a process that stays with you forever, and gives you massive upgrades to your style without learning any other complex systems. Having a trained color analysis with a gifted eye takes the pressure off you deciding what is best and allows you to enjoy the process and move forward confidently with your best colors.