A personal style mood board helps you define and refine your authentic personal style.
What is personal style anyway? If you google personal style quiz you'll get various iterations that will narrow you down into a word like "classic" or "sporty."
While this can be fun, you'll likely find yourself going down a rabbit hole of what that actually means. And let's not even discuss how complex morphing that abstract word into a tangible wardrobe can be!
I'd like to introduce you to the concept of a personal style mood board. If you want to discover real, authentic personal style that goes beyond labels and gets to the uniqueness of you, then this method is the first step.
Inside I'll cover what a mood board is, why you need one, and the four steps to achieve your personal style words.
What is a fashion mood board?
A mood board (also called an inspiration board) is a digital or physical collection of images used in artistic fields. You can find them used from interior design to business branding, and especially in fashion. 
A fashion mood board can take many forms, but the completed collage should provide insight into your color scheme, personal style, and design aesthetic. 
Why do you need a personal style mood board? 
The number one reason that you can't make heads or tails out of your closet, put together outfits, and struggle with fashion is because you don't actually know your personal style.
Creating a fashion mood board is an exercise to help you collate things that truly make you feel inspired. From there you begin to analyze those images to find colors, shapes, concepts, and ideas that make up your inner beauty. 
Once you've discovered those words, traits, and ideas that describe who you are, you can begin to translate those concepts into your outward expression. 
After all, designer Stella McCartney says, "I think personal style starts from within because it's a philosophy and an attitude. If you're honest and true to yourself, you will have the best sense of personal style.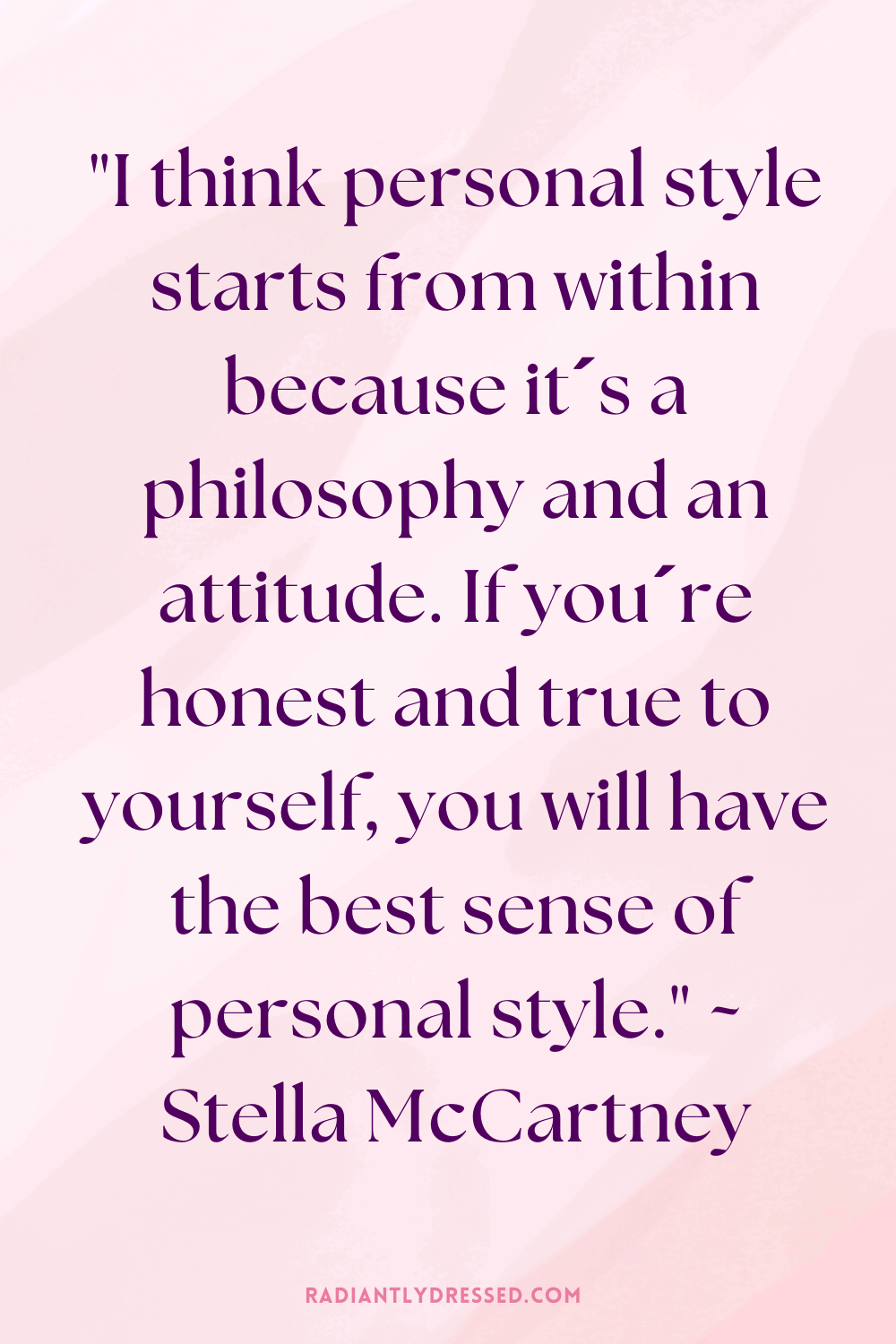 Now, maybe this sounds a bit abstract and foggy, but I'm going to walk you through all the steps you need to create your own fashion mood board, so you can start communicating who you are to the world.
Step 1: Decide on a format for your style board.
A mood board is essentially a collage, so any medium that allows you to create this will work.
You could make a hard, paper copy by cutting out images from magazines, books, newspaper, etc and collating the images. 
The disadvantage to this is that it's more time consuming, you can't easily deconstruct it later, and it doesn't save as well digitally.
The second option would be to choose Pinterest to collect your images. Pinterest has the advantage of having tons of beautiful images and responds well to search terms. 
The downside to Pinterest is that you can only hold so many images on a single screen without scrolling.
My favorite method is to use a digital collage program, either an app on your device, or a template to save your images. This presents your entire mood board in one place, digitally, without making a mess!
**Grab your free mood board template to edit in Canva!**
Step 2: Collect your images.
The next step is collecting your images. The best way to do this is to take screenshots on your device of your images. They can be cropped and edited later, but for now, we're just collecting inspiration.
Speaking on inspiration, I want to talk about what kind of pictures you should be collecting.
You probably think you need to collect images of clothing, celebrities, outfits, or red carpet looks.
We're actually NOT doing that for your mood board. This is about what's inside you, and clothes aren't there! 
I want you to collect images from the following places and ideas:
Art, paintings, sketches, sculptures, etc.

Architecture, landmarks, cities, famous destinations, etc.

Nature, plants, animals, landscapes, rocks, etc.

Food, drinks, treats, restaurants, clubs, etc.

Movies*, books, music, quotes, song lyrics, words, etc.
* A note about movies. I said to avoid celebrities, and this crosses into that. When selecting movie images you can choose celebrities as long as you're saving the character vs the celebrity in question. 
This is not an exhaustive list, but one rather to get you thinking about the world around you and what inspires you.
What makes your heart jump? What do you find exquisitely beautiful? What elements of the natural world are you inherently drawn to? 
Look for these things! Choose those images! 
Step 3: Edit your fashion image selection.
Now, I hope you've collected a large amount of images. You want to have more options here than you actually need.
Think of it as a digital brain dump via pictures. It's an inspiration brainstorm!
Whatever method you've chosen to create your collage, ideally you want to save the best 10-15 images you've gathered.
Go with your gut, choose the ones first that you must have. As you move further down the list, get rid of pictures that aren't quite right, or don't fully represent you.
Spend some time on this step, don't rush it. You want to get this right, because the creation of your mood board is going to inform the last step in the process.
Step 4: Analyze your personal style mood board.
This final step is subjective, but if you've done a good job choosing images that represent your true self, there should be a theme emerging of your personal style. 
Answer the following questions as fully as possible to discover words that describe your style.
What colors are dominant? Are they cool or warm? Bright or muted? Light or dark? You may find that your color theme aligns with your color season.

What are the lines and shapes commonly featured? Are they round, angular, square, triangular? Long lines or short blocks? 

Is there a location commonality in your images? Ocean, city, mountains, etc? Think about the colors and sounds these places evoke and make note of it.

What type of essence does your overall board convey? Elegant, romantic, rugged, adventurous, beachy, etc. 

Any other descriptive words your personal style mood board brings to mind.
These words are your style words! Congratulations, you've taken the first step to identifying and describing your personal style. 
If you want to have fun and save your style words in a creative way, go to Free Word Cloud and create your own personalized style word cloud to save! 
Personal Style Mood Board Examples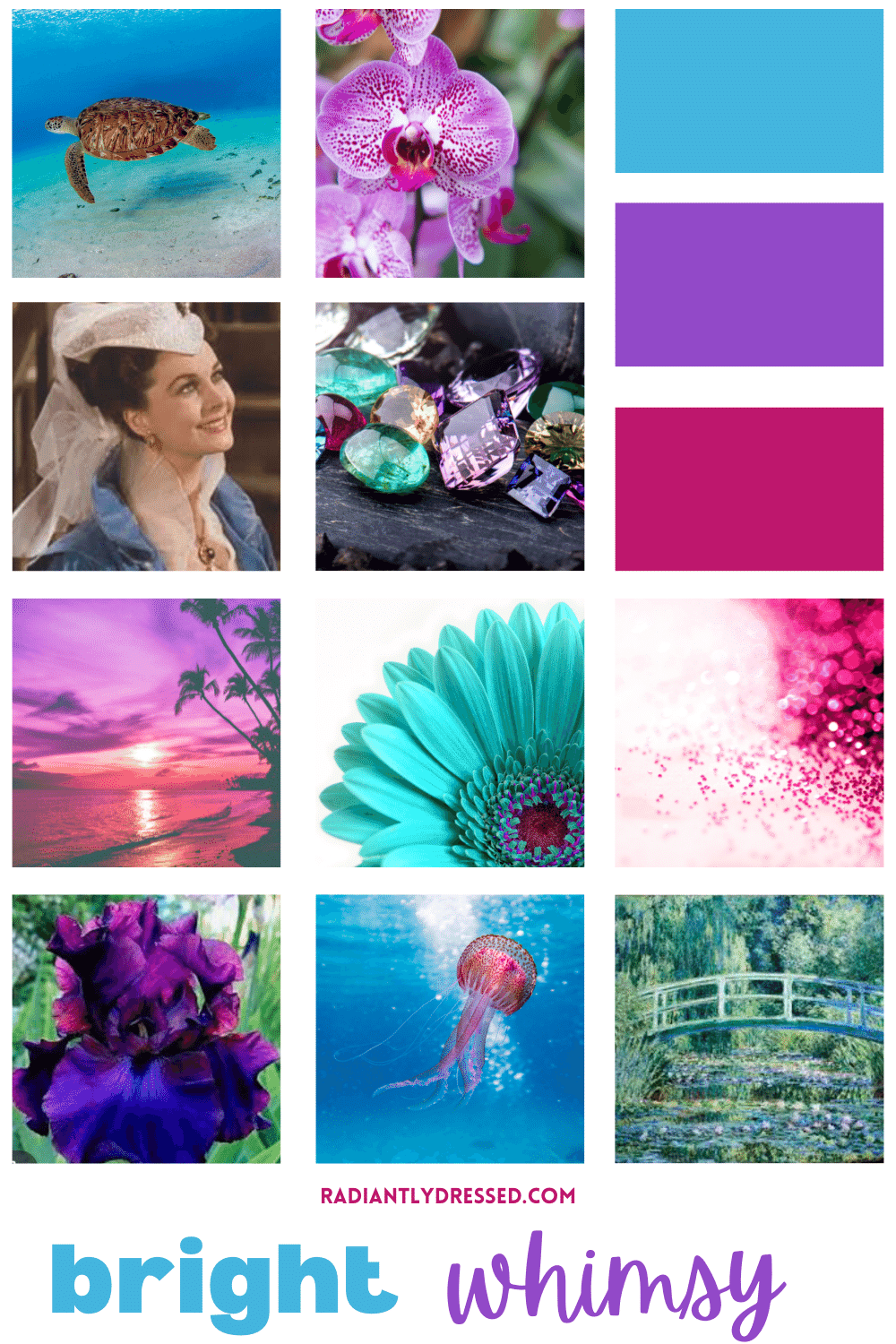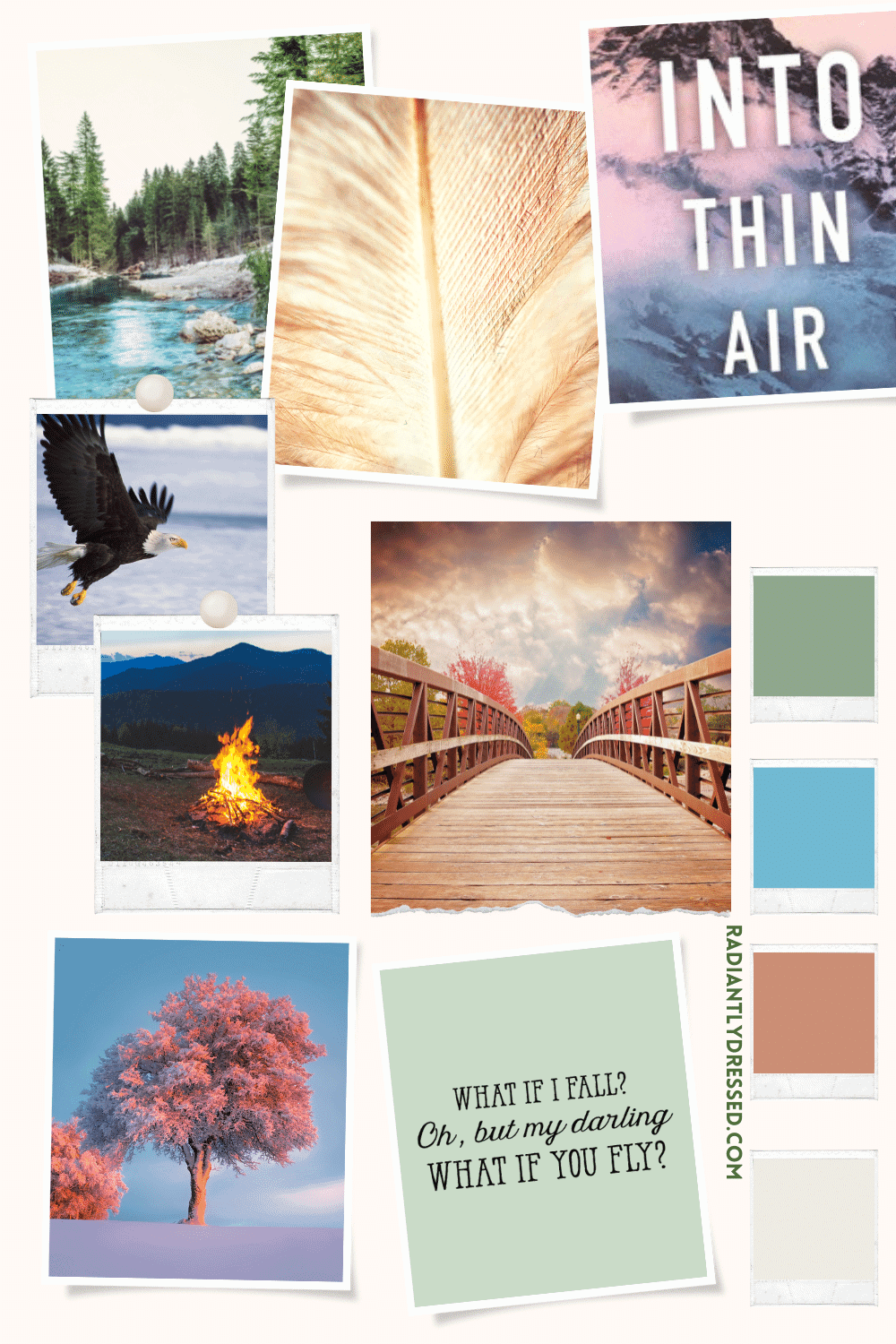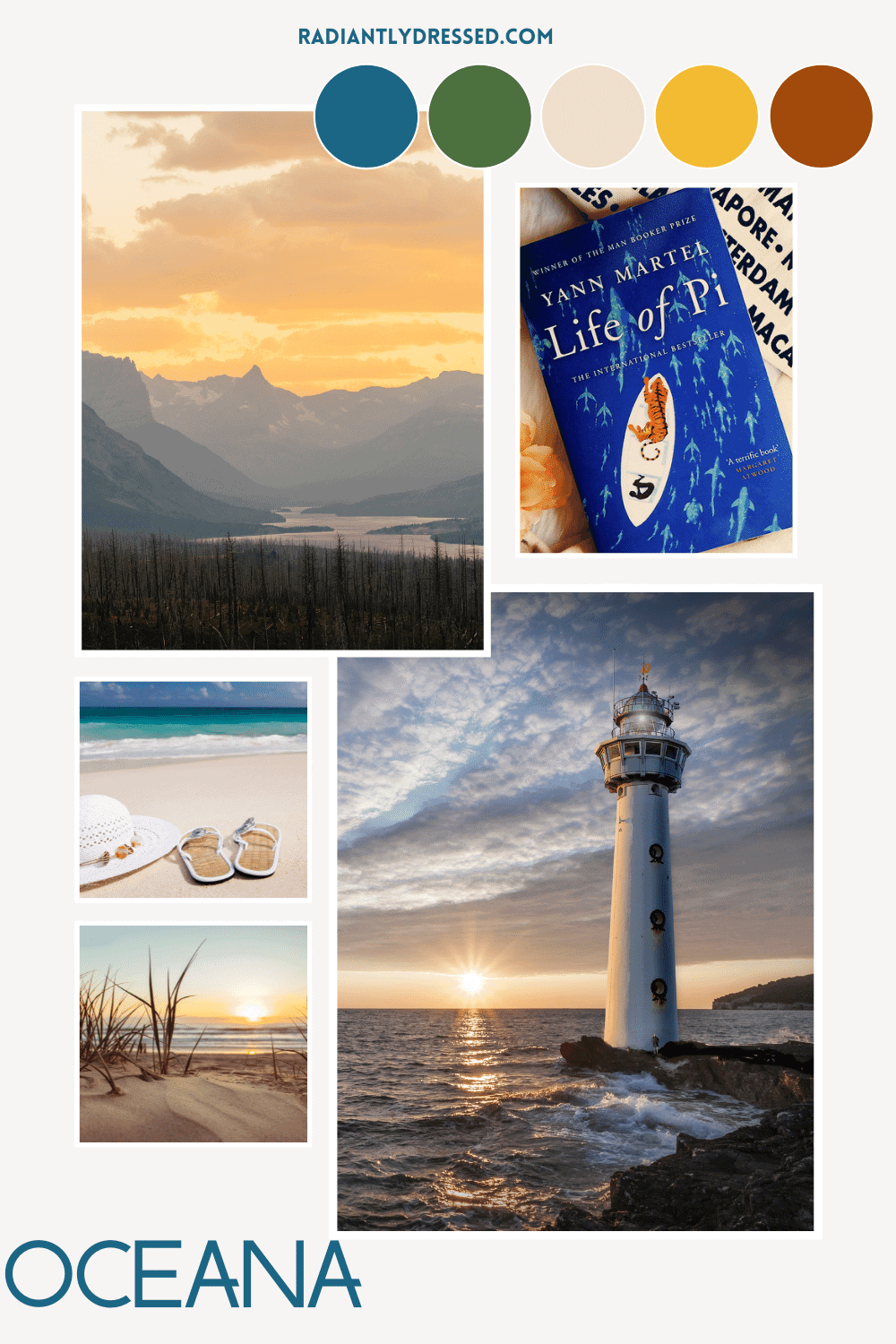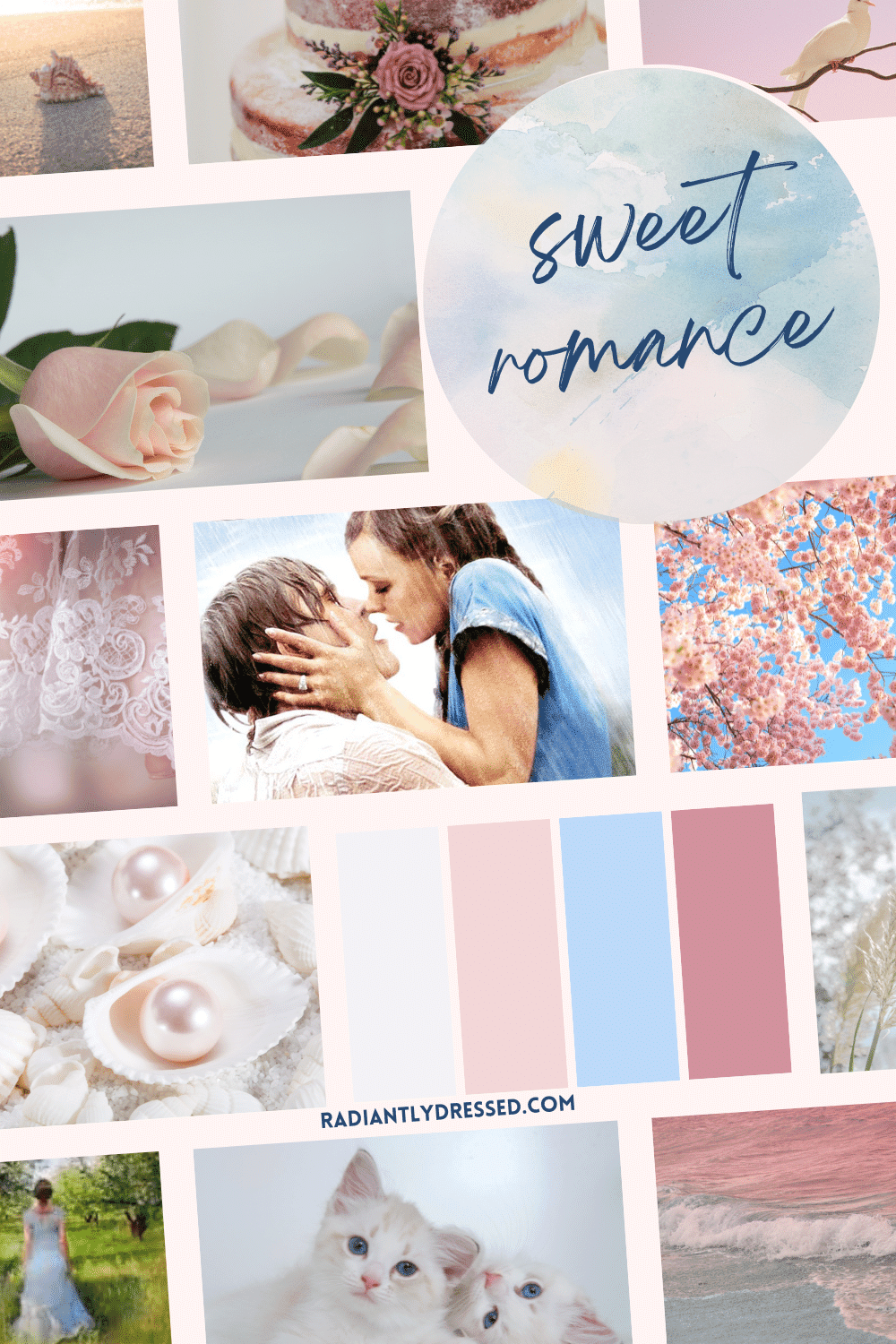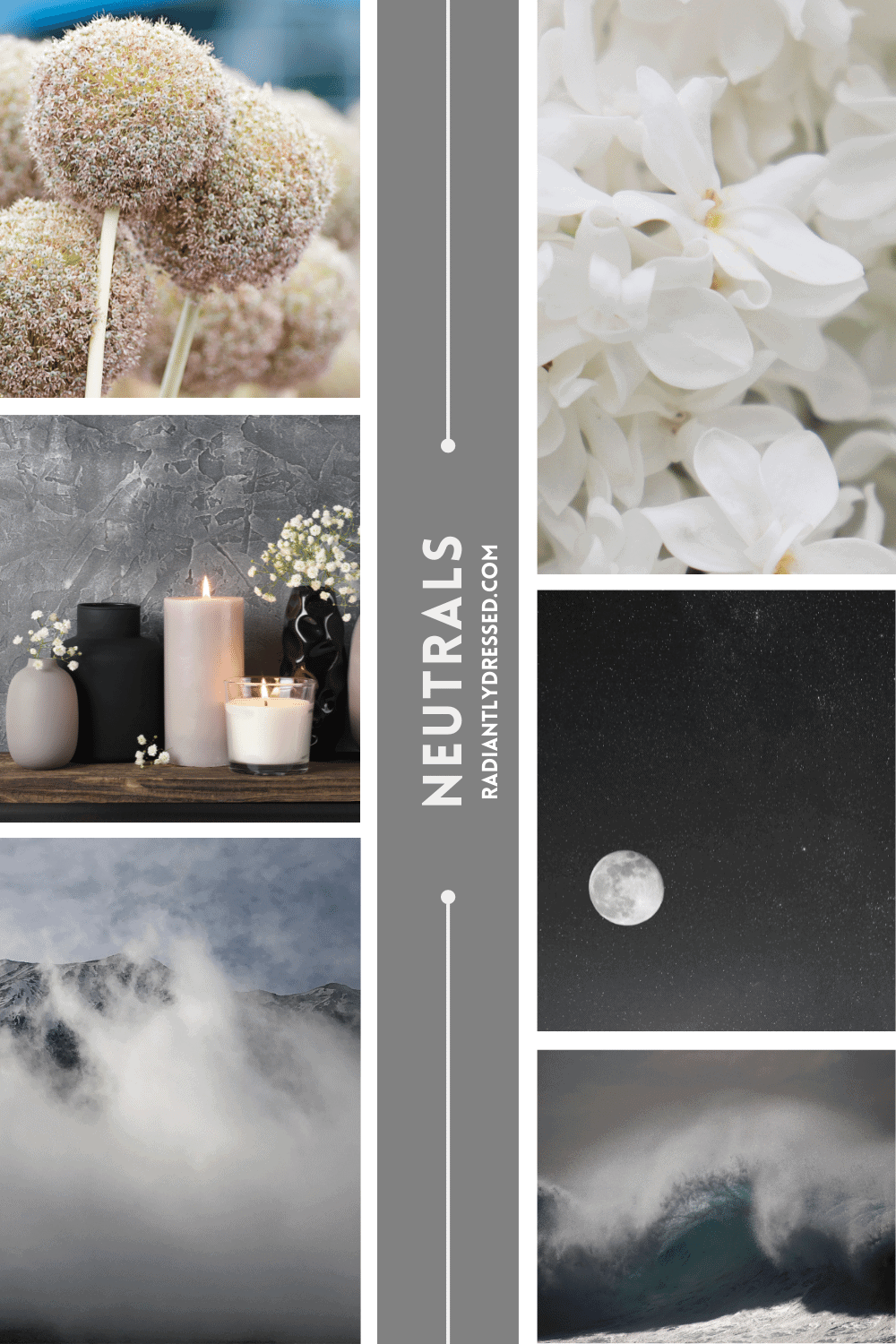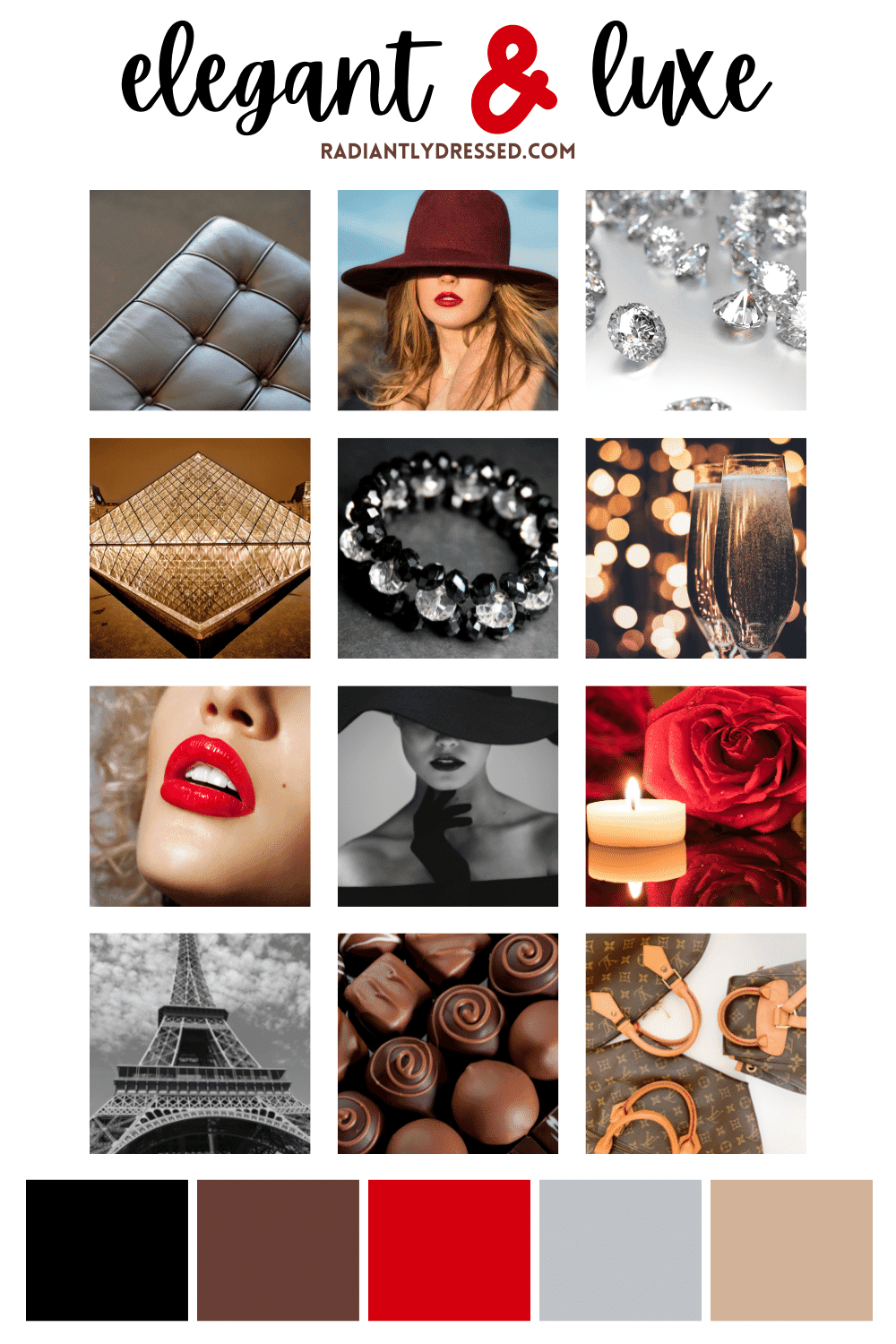 Final Thoughts on Creating a Personal Style Mood Board
Developing your personal style can be a confusing process. When you mix in an overabundance of voices from fast fashion, it's easy to get confused about what your clothing says about you.
The process to determining your personal style starts with taking inspiration from the things you love and find beautiful. By gathering these ideas into tangible images, you can explore and find a theme about your personal style preferences.
Have you created a personal style mood board? I'd love to hear about it in the comments!
Related Personal Style Articles: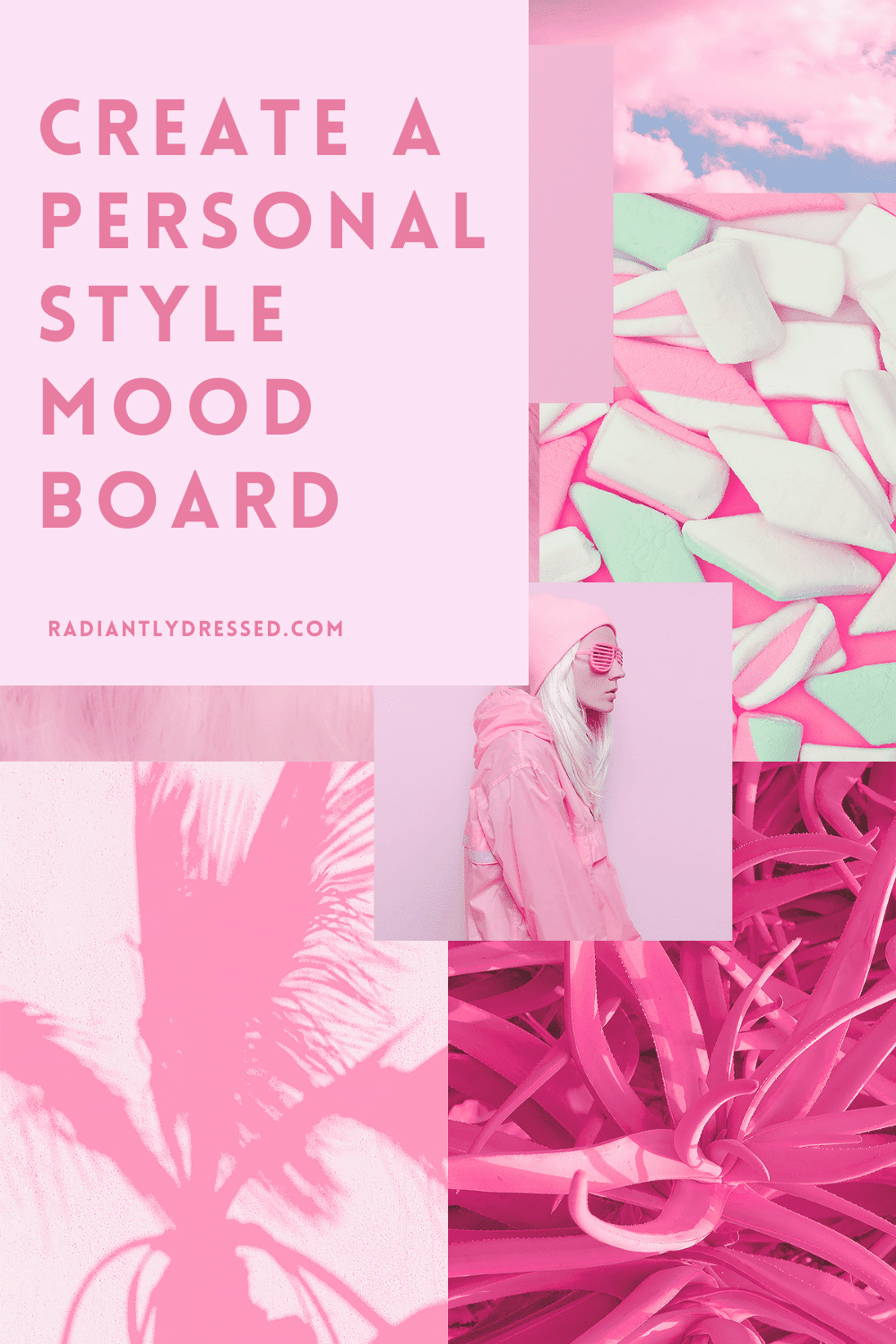 Create a personal style mood board in 4 easy steps and discover true personal style.
Stacey is the owner and creator behind Radiantly Dressed. She is a certified image consultant and AICI member focusing on creating simplicity in wardrobes via color and style.