Consider Modest Cute Swimwear if you desire more coverage this summer and wear full coverage shorts, skirts, tops, and dresses.
It's been a long couple years and finally things are fully back open and I'm sure you're gearing up for a summer outside. Pool and beaches are calling for cool, refreshing fun.
Maybe it's time to update your swim style because what you used to wear doesn't reflect your style anymore.
If you're looking to update your swim outfit to something more modest, then you're in the right place! I've hunted down 36 options for modest swimwear that you can order today.
Enjoy your summer feeling covered and confident in cute modest swimwear.
This post contains affiliate links. By clicking on them I may receive a small commission at no extra cost to you! Thank you for your support!
What is Modest Swimwear?
When it comes to modesty in general, each person has their own personal conviction about how to dress. For the purposes of modest swimwear, I'll be considering items that cover from the shoulder to mid-thigh. 
Modest cute swimwear can be anything from a one piece swimsuit, to separates like shorts and a rash guard. It also encompasses full coverage items like leggings and swim dresses.
Modest swimwear has the added benefit of providing additional sun protection beyond sunscreen. 
Can Modest Swimwear be Cute?
It's a misconception to think that modest swimwear must be frumpy and unattractive. Many of the options here are still fitted and flattering, while covering up your assets. 
Beyond being cute, modest swimwear also allows you to have fun without worrying about swim wardrobe malfunctions such as losing a top or bottoms creeping up.
Where to buy Modest Cute Swimwear?
The easiest stores to access modest swimwear include Land's End, Calypsa (formerly ModLi), and Amazon. Don't be put off by the prices below, these are full retail.
Land's End and Calypsa run perpetual sales, so the price is likely much lower than what is shown here!
Etsy also offers lots of small, independent, custom orders for modest cute swimwear.
Longing for a supportive community to work on style and fashion? Come join us in the Radiantly Dressed Facebook Group!

Modest Swim Shorts
When we think of swim shorts, the item that comes to mind most is board shorts. Initially developed for surf culture and usage, these shorts have transitioned to a great feminine option for coverage.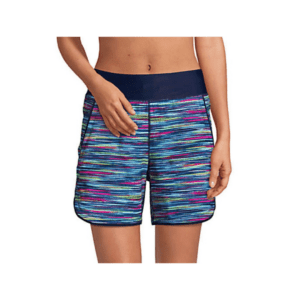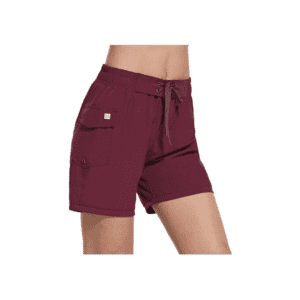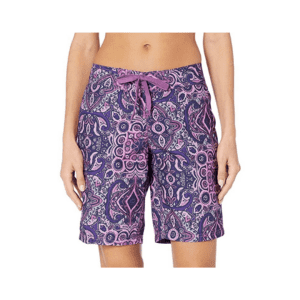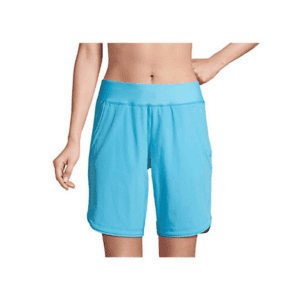 Another option that works well are swim bike shorts. These are perfect to style under swim dresses, flowy tankini tops, and more.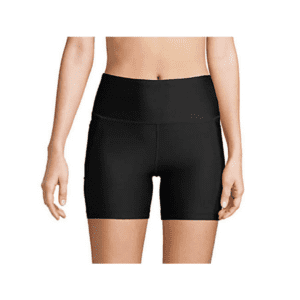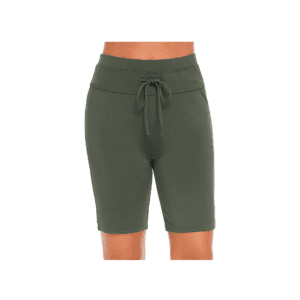 Modest Swim Leggings
Calf or full length leggings as a swim garment is a newer option in the modest swimwear world. These are a favorite of mine because I'm confident that nothing is going to be exposed, and my clothes are creeping into uncomfortable places.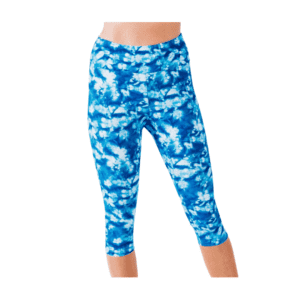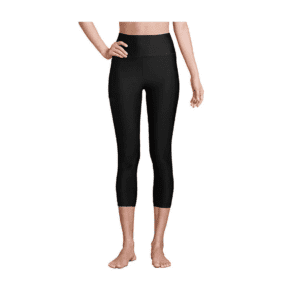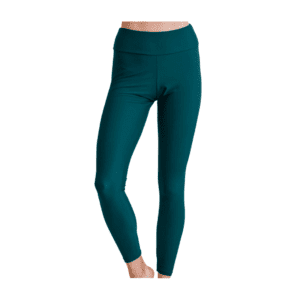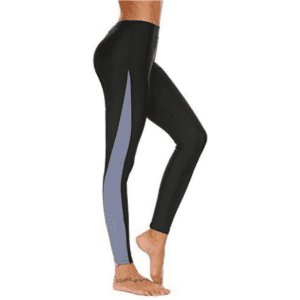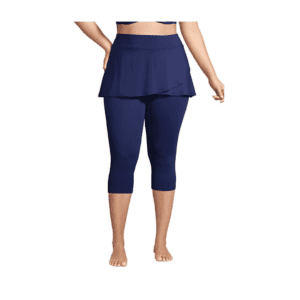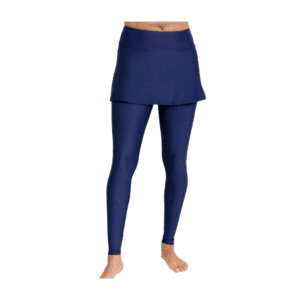 Modest Swim Skirts
Modest swim skirts come in several varieties. First up are a style similar to boardshorts with boyshorts underneath for coverage.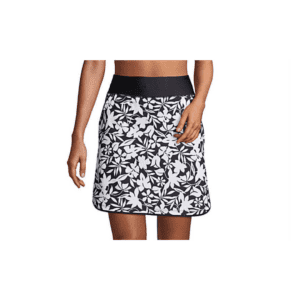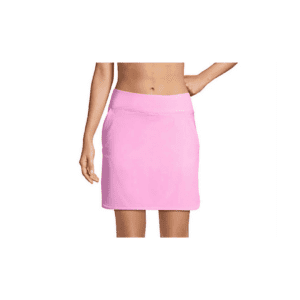 You can also buy flowy style swim skirts.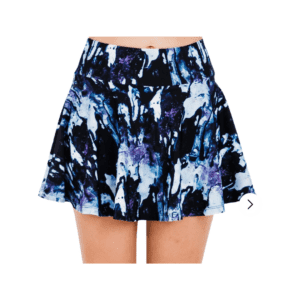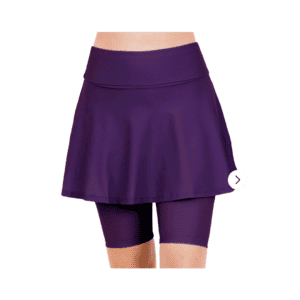 For maximum coverage, consider a swim skirt with longer leggings beneath.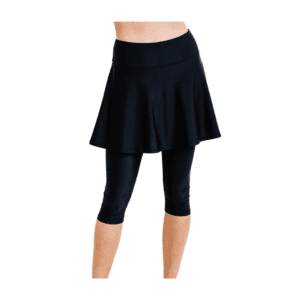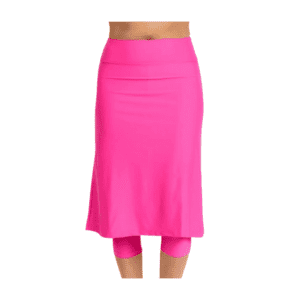 Modest Swim Tops
Modest cute swim tops include the rash guard style made popular by surf culture, just like the shorts above.
While once limited to brands associated with water sports, mainstream companies have recognized the desire for these for both coverage and sun protection, and these are fairly easy to find at most swim retailers.
The options include short sleeve to long sleeve, t-shirt length to tunic.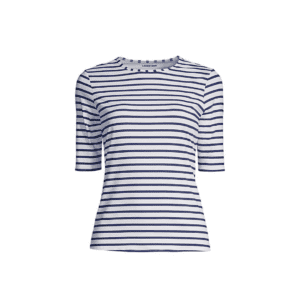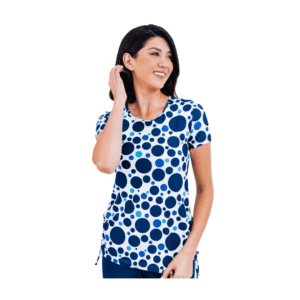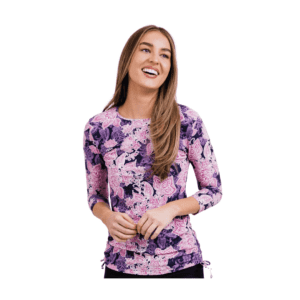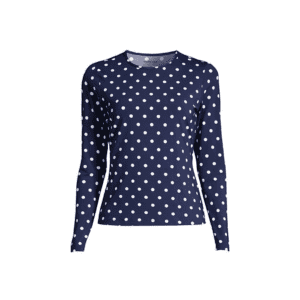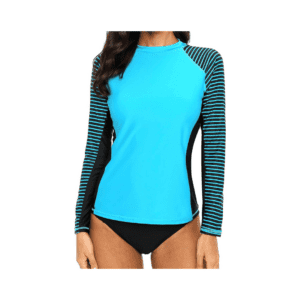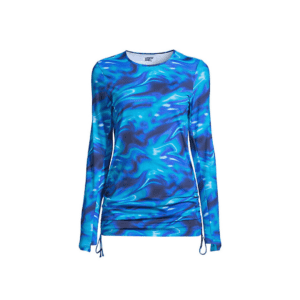 Modest Swim Dresses
For the most modest conscious among you, modest swim dresses are the answer.
Don't be deceived into thinking they must be frumpy, however, these have come a long way and are very cute.
From short sleeve tunic length all the way to long sleeve full coverage, these modest swim dresses are sure to keep you cool and comfortable all summer.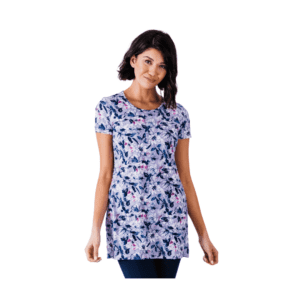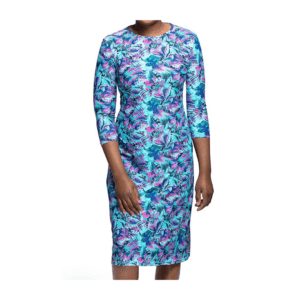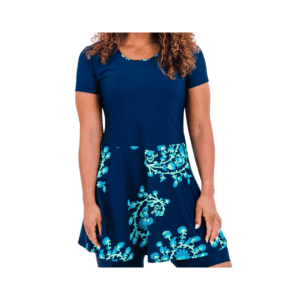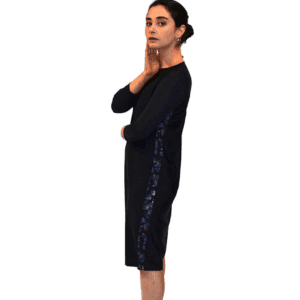 These last 3 swim dresses offer a bit less coverage than initially mentioned, but provide coverage to the thigh in tank style tops.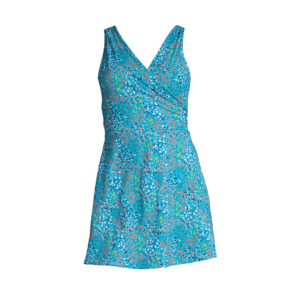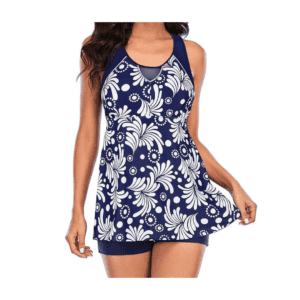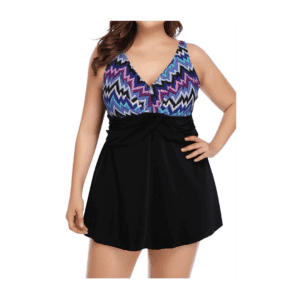 Modest Nursing Swimwear
This last section is for the breastfeeding mamas! If you've ever been at the pool or beach and had to self-consciously take out your entire breast to feed your baby, then these should make you happy!
I personally own the first version in the out of stock floral print, and wear it with capri leggings and a swim bra from Calypsa. I can run and have fun with my kids, feed the baby when needed, and not worry about my body at all.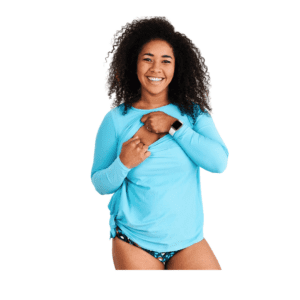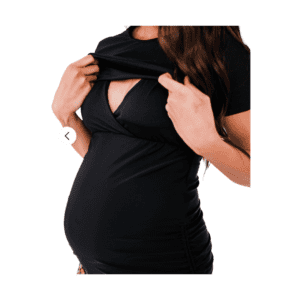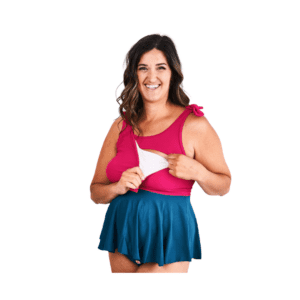 What to Wear Underneath Modest Cute Swimwear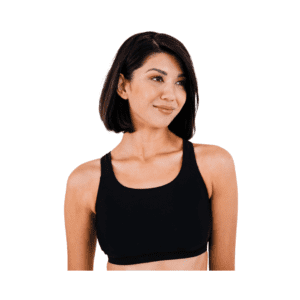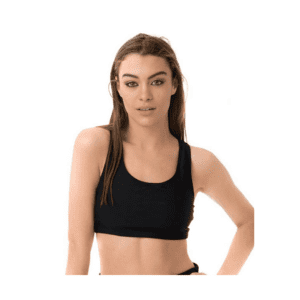 Finish Packing Your Swim Bag with These Favorites:
Top to bottom swim fashion starts with a great straw hat.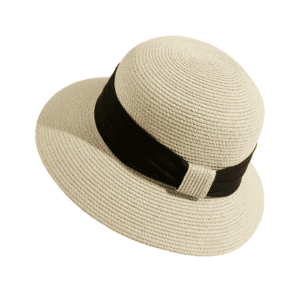 I love these oversized sunnies. I bought them back when it was just black and brown, but they have so many colors now.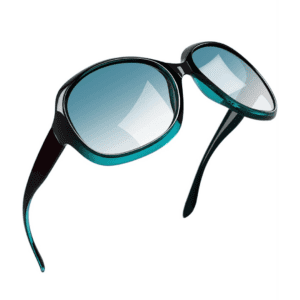 Keep your feet comfy and beach ready with these uber comfortable flip flops from Clarks! Love the silver!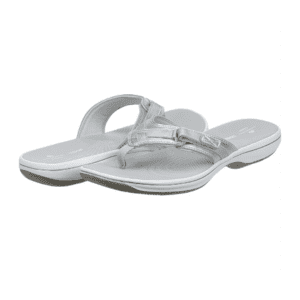 An oversized beach towel is perfect in colorful summer stripes.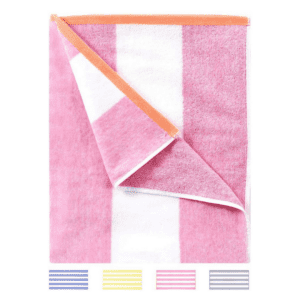 Flamingos scream summer and dot this cute stripe bag to carry all your essentials.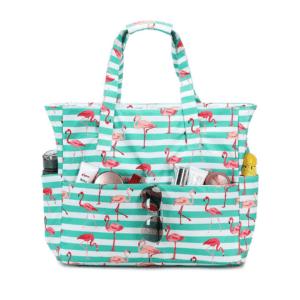 Kick back with a fabulous Christian authored book while you relax and soak up the rays!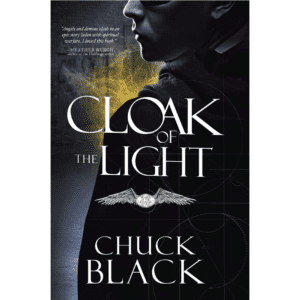 Final Thoughts on Modest Cute Swimwear
Water fun shouldn't be curtailed because of immodest or revealing swimwear. You shouldn't have to worry about an accidental exposure or wardrobe malfunction when enjoying summer outdoor activites.
Modest Cute Swimwear has come a long way over the last few years. The options now are wide ranging and come in colors and style to please any body.
So tell me in the comments, what is your favorite style of modest swimwear?
Ready to create your own cohesive color palette?

Related Style Articles: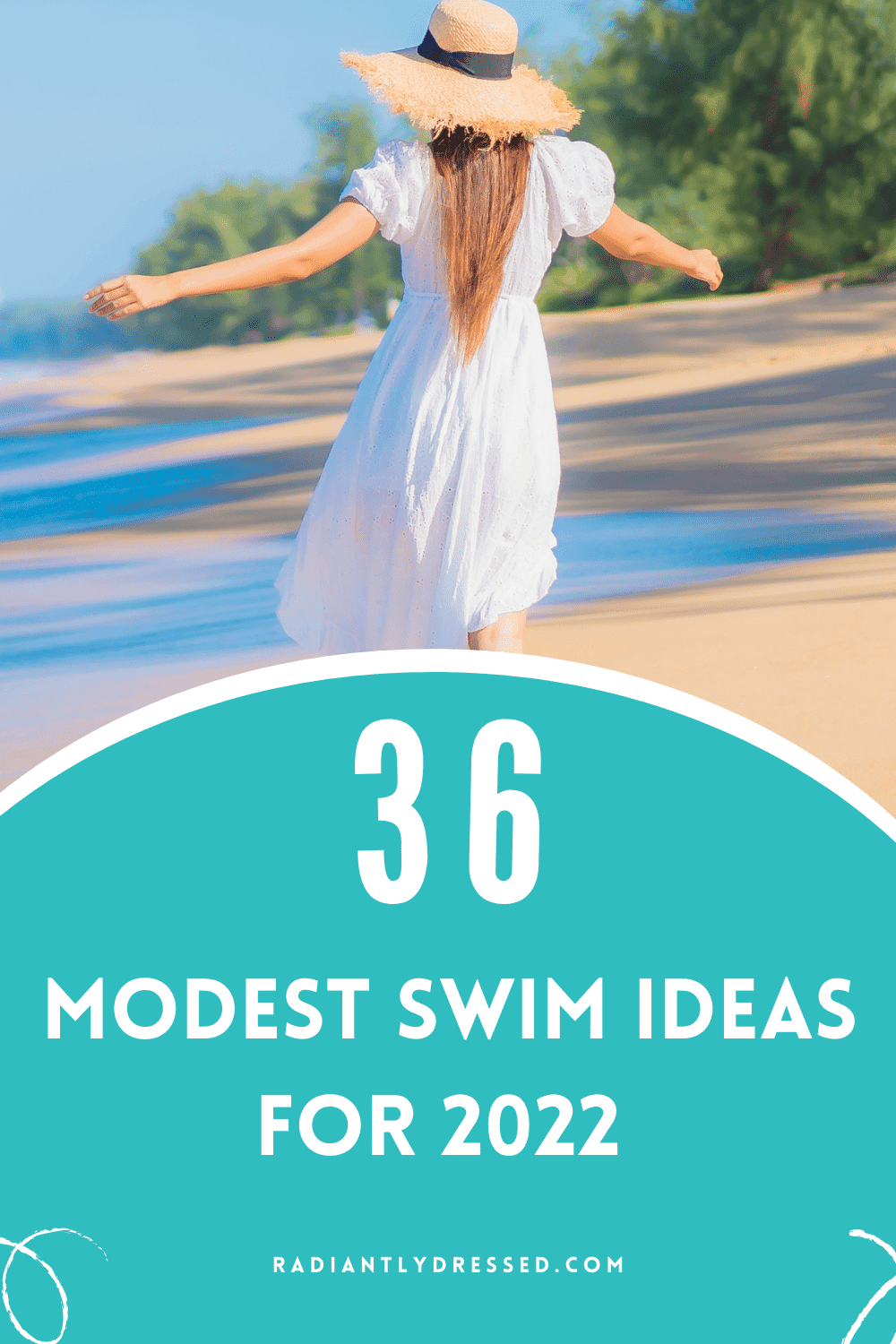 Modest Cute Swimwear offers styles in shorts, skirts, tops, and dresses to keep you covered and cool this summer.
Stacey is the owner and creator behind Radiantly Dressed. She is a certified image consultant and AICI member focusing on creating simplicity in wardrobes via color and style.