The 5 Piece French Wardrobe method encourages you to mindfully buy only 10 pieces of clothing per year.
In today's episode I'm sharing the 5 Piece French Wardrobe method for updating your closet. Whether you're prone to shopping or more of a minimalist, this approach can help anyone.
Being mindful about what you buy and what fits in your closet is important to creating a cohesive closet filled with clothes you love.
Listen as I share my own 5 piece French Wardrobe for spring/summer and get inspired to plan your own spring capsule wardrobe shopping.
Could you only commit to buying 10 clothing items every year? Today I'm talking about the 5 piece French wardrobe method for building your wardrobe.
Disclaimer, I am a shopper at heart. I love to shop, window shop, online shop; I love to put things in my cart and never buy them. But I tend to buy a lot of fantasy self items. These are things which don't fit the lifestyle I'm currently leading. But then I think, "Maybe I'll need this one day," or, "I need a white button down shirt for a brand photo shoot."
These are fantasy items that I don't need right now. I might need them in some hazy future, or are they fulfill some fantasy idea of myself that isn't reality.
This spring and summer, I have committed to using the 5 piece French wardrobe to add to my wardrobe without going crazy. Last September, on my birthday, I started a year-long low buy, where you commit to buying as little as possible. You can also do a no buy, where you buy nothing.
In keeping with my year long low buy, there are some things that I need to add to my wardrobe. I've changed sizes after losing 50 pounds, so a lot of my clothes don't fit. I have been sizing down where I can with exact items, but there are a few holes of things that I want.
So first, what is this 5 piece French wardrobe?
The 5 Piece French Wardrobe
The concept of a five piece French wardrobe means you buy five items in spring/summer and five items in fall/winter. Think about places where you want to expand your wardrobe.
The great thing about this process of only buying five items is that you're planning for them, you're being intentional, and you have the ability to invest in quality pieces that will last you longer.
A five-piece French wardrobe is simply a curated list of five things you're planning to buy twice a year.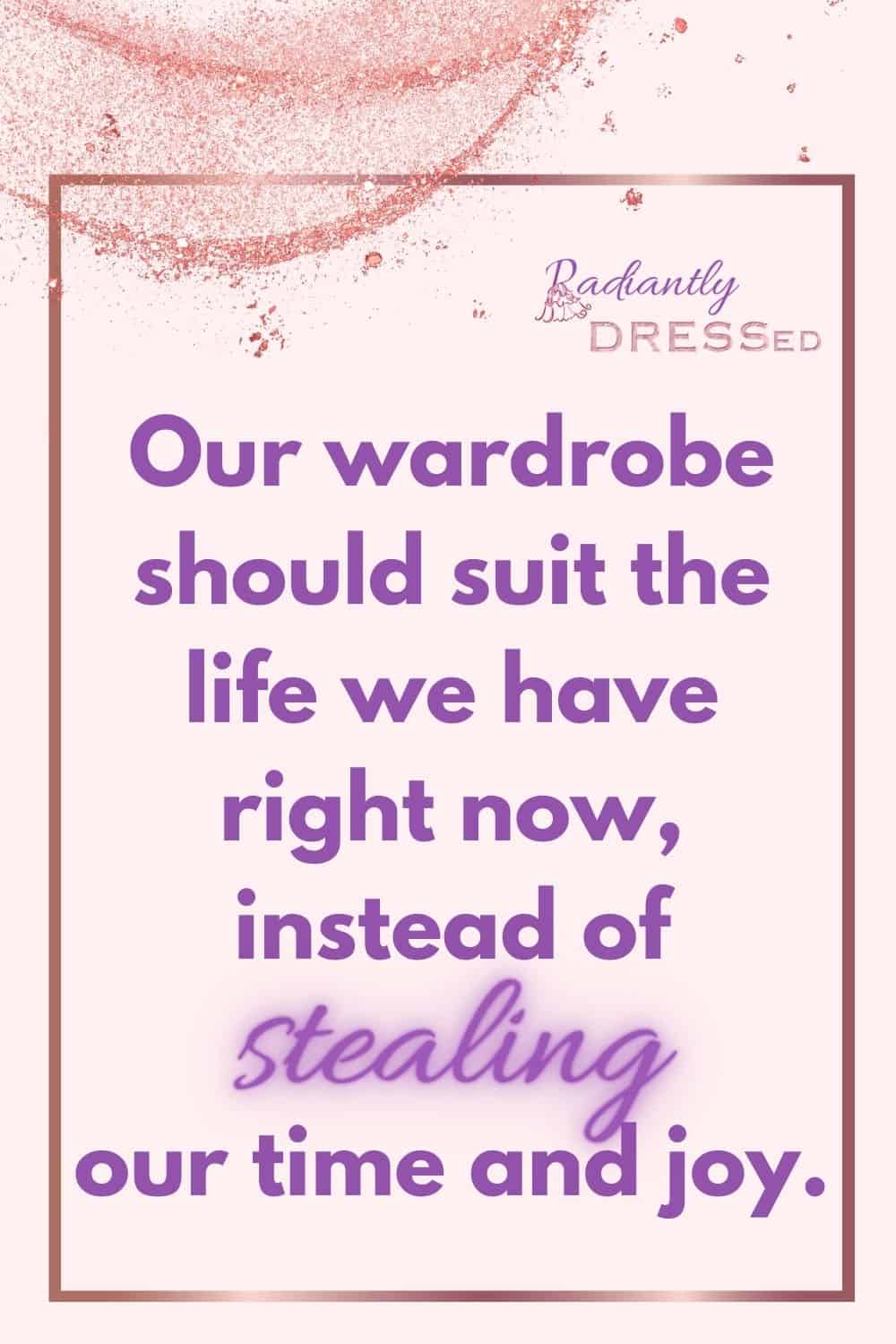 Who Can Use a 5 Piece French Wardrobe
So who is this good for? Who does this work for?
I would like to tell you this works for everyone, because it really does. It's a way for anyone to get control of their spending and purchases. You can use it to make sure your wardrobe doesn't get out of hand and start exploding out of your closet.
It's a really intentional way of shopping, so you can use it if you have a ton of clothes and want to add a few new pieces each season. It also works great for somebody who has dialed in their wardrobe and minimized it to the level they feel comfortable.
The five-piece French wardrobe is a great way to add freshness to your wardrobe with new styles; to make sure you're adding things that are congruent with your current wardrobe. It can also be used to replace an expensive product with something higher quality.
It really does work for everybody, as long as you're willing to be mindful and practice self-control when it comes to shopping in your wardrobe.
My Spring/Summer 5 Piece French Wardrobe
Now we've talked about this whole concept of a five piece French wardrobe, and you it works for everyone, I'm going to share with you my personal list of 5 things. You can see the thought process behind how this works and how I am using it personally to build out my wardrobe.
The first thing on my list is a merino dress in my favorite color. I wear exclusively dresses in my wardrobe and I add shirts over them and some complete pieces. I already own this exact style dress in 4 other colors so I'm simply adding to my youniform.
It's not even available for another month, but I've already pre-ordered it and spent the money. I know it's a winner because I've got this color in another shirt, dress, and pair of leggings. It's a core color in my wardrobe and a dress style I love. So I'm really excited about this one, it was at the top of my list as soon as I found that it was being released.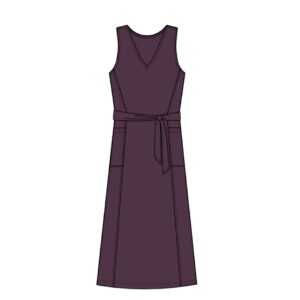 The second thing on my list is a cotton cape from the company Julahas. They make small batch products, ethically sourced, and ethically made. They support local artisans, and I love their company philosophy.
Last year, I bought one of their wool capes in the fall, and I ended up selling it for a smaller size.  This year I decided I wanted to add a cotton one, since I live in a really hot climate.
They are so comfortable; it feels like a wearable blanket, it comes in a lot of colors. It's a perfect flowy completer piece for the spring and summer, and it also is a company whose ethics and values I appreciate and support.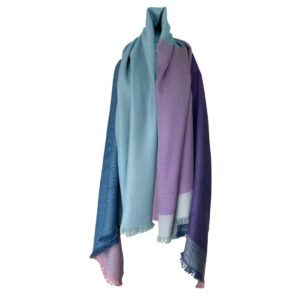 The third thing on my list is a floral shirt. I wear a lot of solids and I love them because they're great colors, but sometimes I really like prints. When you wear mostly national fibers, prints are a lot harder to find. I actually did find a floral shirt at Chicos, a springy floral with most of my signature colors, so fingers crossed that works.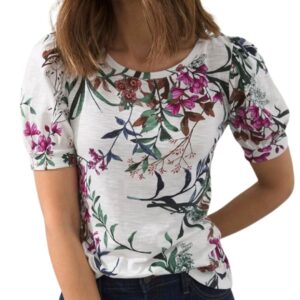 Then the fourth item on my list is a new pair of sandals. I committed to buying a pair of brown neutral sandals that will go with all my neutrals and colors. I want a pair that's comfortable, but also cute, so I will be going shopping this weekend to look for a pair of cognac sandals to go with my wardrobe.
I plan to try on a bunch of different types and look in multiple stores. If that doesn't work and I don't find something I love, I have a few companies I've been looking at to try their shoes, so I may order some to try.
This has been on my mind since last year when I started my low buy. I actually put this on my exception list knowing I would need a pair of sandals in a neutral color. I'm excited to get to finally buy those and to be able to invest in a pair of really good shoes.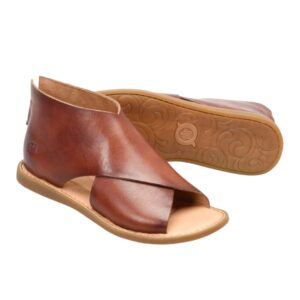 Now the fifth thing on my list actually has a question mark beside it, because it's a striped shirt. Just like with the floral shirt, I really like some patterns and prints.
My wardrobe feel like it's lacking them at this point after I've sized down and gotten rid of a lot of things. I really want to striped shirt, but I'll be honest with you, I'm really having a problem finding one that I like, so I've got that on the list as a goal.
I plan to sit on this one and keep watching my retailers that I enjoy and see if anything comes out that I really feel like deserves a place in my closet.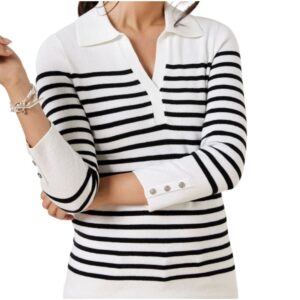 That's really the heart of this, because when you choose just five items, it's about making sure that the things that you choose deserve a place in your wardrobe. Are they worthy of spending your money, taking up a hanger in your closet, and something that you're actually going to wear.
Does it serve the life you have right now, the lifestyle that you're living? If you're a stay-at-home mom, you probably don't need a silk shirt.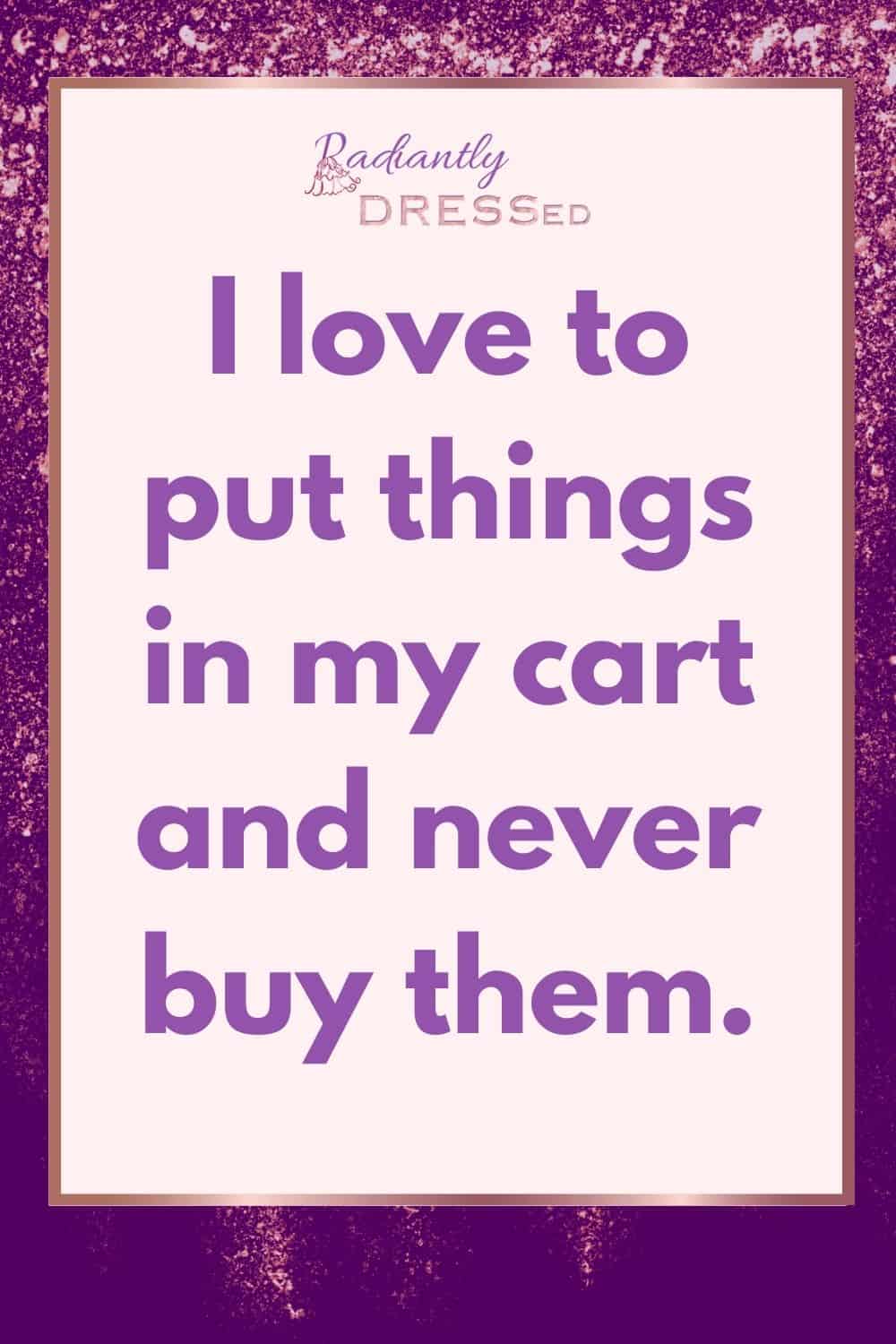 Final Thoughts on the 5 Piece French Wardrobe
It's important to think about what you actually need, and that's how using the 5 piece French wardrobe can help you buy things intentionally. By curating things that you actually want and need, like in the case of sandals, to get a wardrobe that is authentic and beautiful, suits you and looks great.
I would love for you to consider only adding five things. If this concept is brand new, and you feel overwhelmed by only 10 things a year, then you have my permission to aim for five items per season.
Think about what five things do you really, really need for your wardrobe.
What are you missing? Where are the holes in your closet or what do you need to add? Is it a pair of shoes? Is it a pattern? Are you missing a colored top or colored bottom? Go ahead and make that list and stick to it for the next three months.
This is such a great method for ongoing wardrobe management and I love it. This is the first time I'm doing it, and I have held off on buying a lot of things over the past six months (other than just sizing down).
Getting to take the time and think about shopping intentionally and digging into my heart to see what I really need in my wardrobe has been so freeing and fun. Instead of getting distracted by every shiny new trend or shirt that I see, I'm asking myself, Does this align with what I want? Does it align with what I need?
In the end our wardrobe should suit us and the life we're living right now, instead of stealing our time and joy and causing us to spend too much time on comparison.
Related Wardrobe Articles:

Use the 5 Piece French Wardrobe to mindfully shop and purchase items that you truly love.
Stacey is the owner and creator behind Radiantly Dressed. She is a certified image consultant and AICI member focusing on creating simplicity in wardrobes via color and style.