The Pantone colors for Autumn/Winter 2021 feature colors for everyone!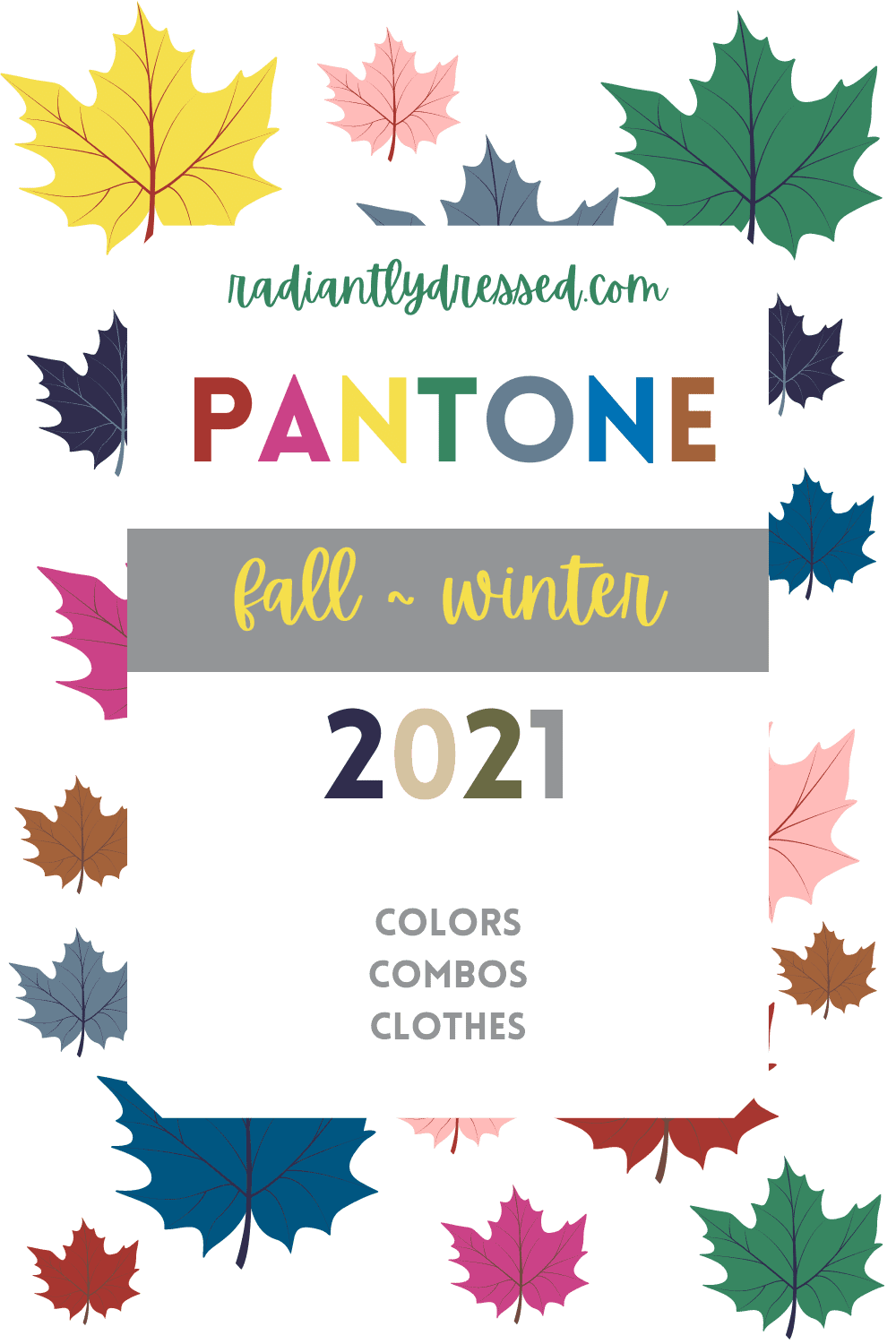 This post contains affiliate links. By clicking on them I may receive a small commission at no extra cost to you! Thank you for your support!
As I sit and write this today, fall seems a very long way off in coastal Texas. The summer heat still has at least a month to scald us. But what better time to look forward to the changing leaves and pumpkin spice everything promised by Fall?
It's not far, less than a month away. I've already begun preparing my closet for the Wool& 100 Day Dress challenge, and looking at trends for an upcoming post.
Today, though is all about the Pantone colors for autumn/winter 2021!
Looking for accountability and encouragement with your style?

What is Pantone?
Pantone is the foundation of cohesive color for basically any industry. They provide products and services that allow businesses and individuals to ensure that color use is consistent across mediums and platforms. That's a lot of marketing jargon, so think of it like this:
Imagine a huge multinational company like McDonald's. The golden arches are featured in signage, paper products, and much more. With hundreds of variations on the color "yellow" it would be impossible to match branding across all these different avenues. Pantone colors are standardized so that companies can make sure their branding is consistent, among other things.
But for little ol' you and me, Pantone colors are most useful twice a year when they publish the upcoming seasonal trends. These colors come straight from the runway to illustrate what color trends are becoming popular. 
So here are the 14 colors chosen for autumn and winter based on those trends.
Autumn/Winter Pantone Colors for 2021-22
Let's first take a look at the neutrals. Many of these are twists on commonly found colors, and if you have something similar already in your wardrobe, definitely use that as a replacement!
Ultimate Gray – Ultimate Gray is one of two Pantone colors of the year and is a medium cool gray.
Olive Branch – this is a medium olive with a yellow undertone.
Coconut Cream – an off-white, a bit like ivory with just a hint of pink.
Soybean – a warm light beige.
The following are the 10 colors of Autumn/Winter, and I couldn't love them more! Some are suitable for different seasons, and I'll note that below. Quoted descriptions are taken directly from Pantone.
Illuminating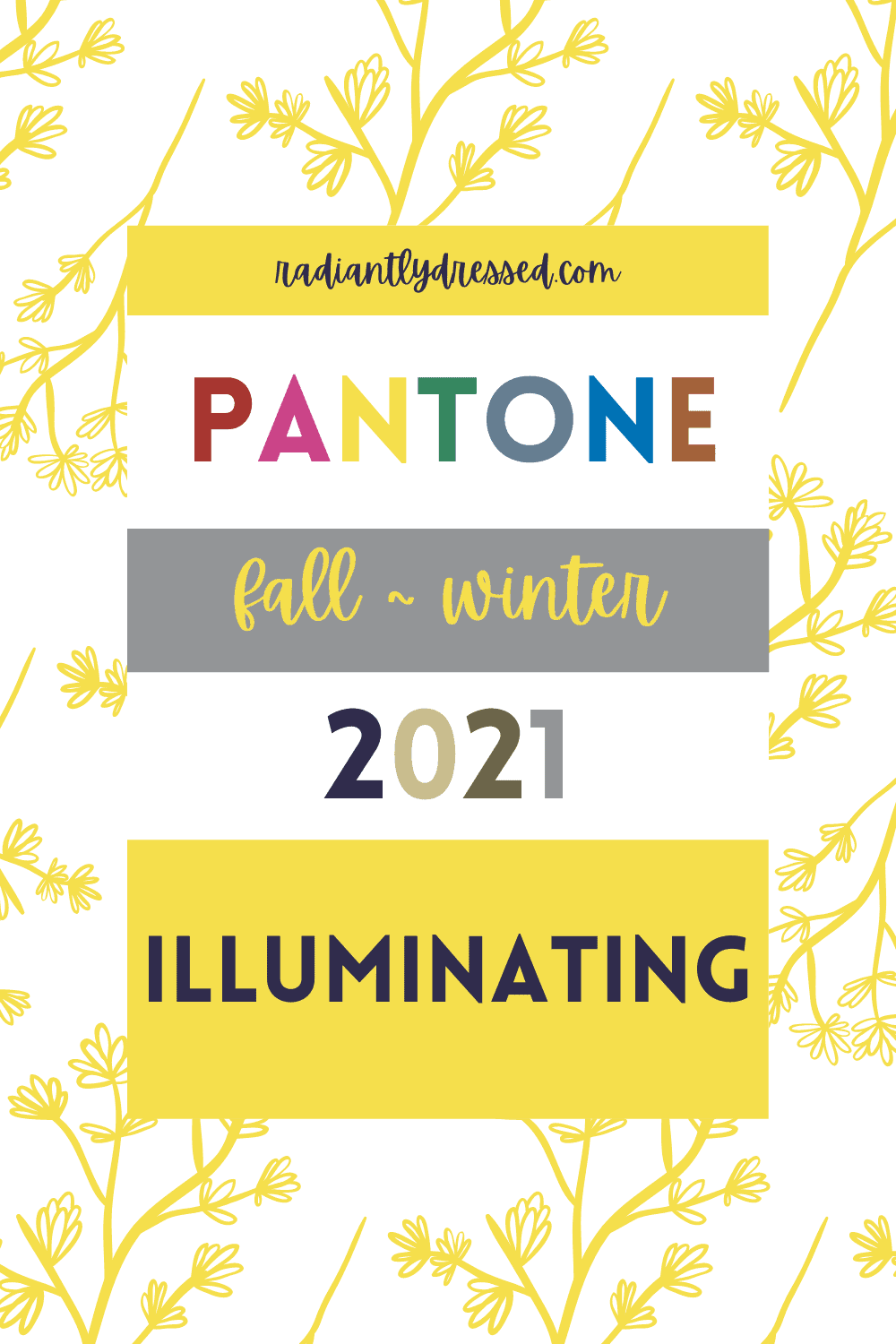 "Friendly and joyful, an optimistic yellow offering the promise of a sunny day." This is designated as one of the Pantone colors of the year, along with Ultimate Gray. This is an amazing neutral mid-range yellow that is quite suitable for most seasons. Cool summer, cool winter, and all the spring seasons can wear this near their face, but the others should keep to the bottom half or accessories.
Mykonos Blue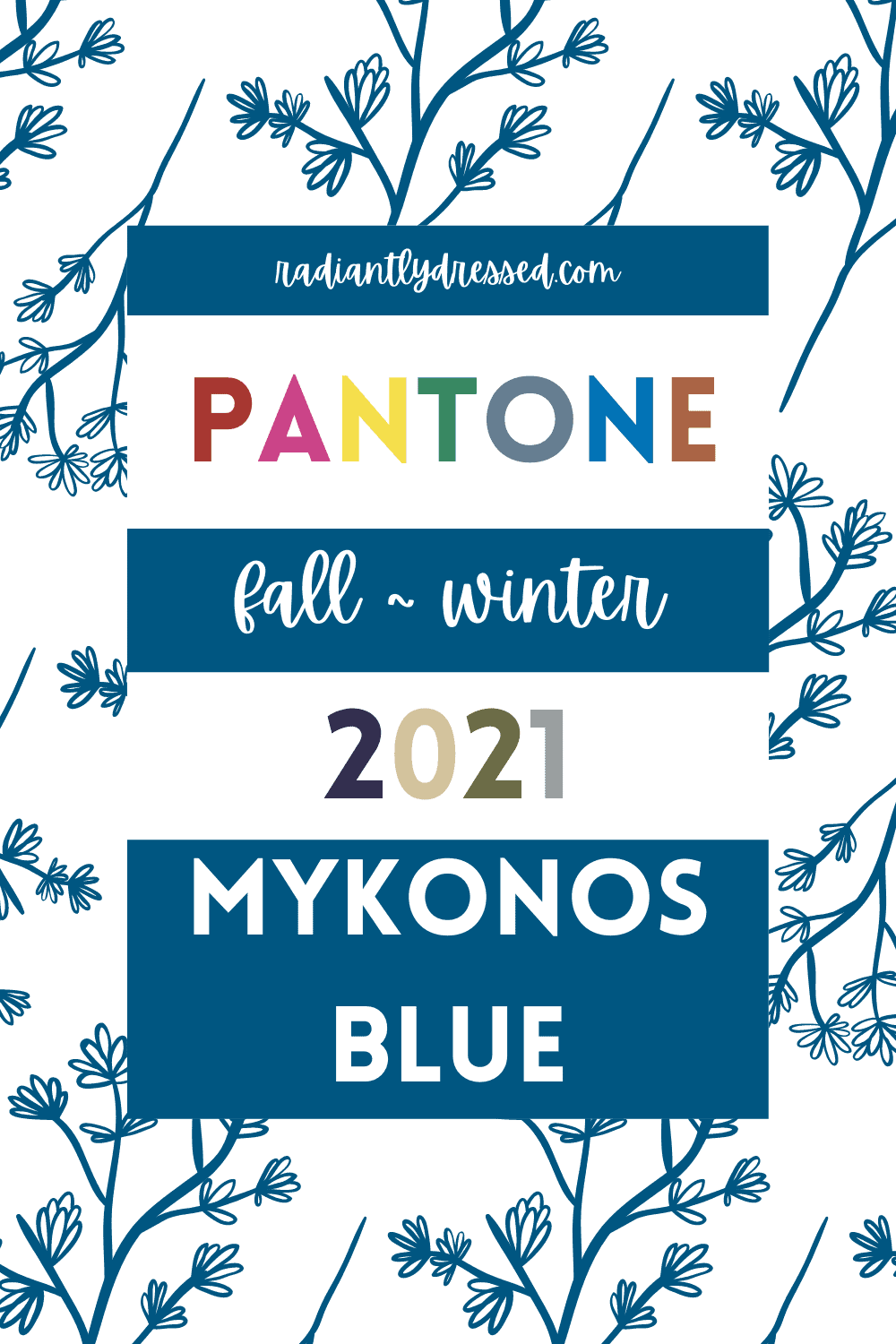 "A brisk blue evocative of the Aegean sea." Mykonos Blue is a deep turquoise, situated between green and blue.
Blue colors in this range are typically considered to be universally flattering, and this color should work well on all seasons.
Leprechaun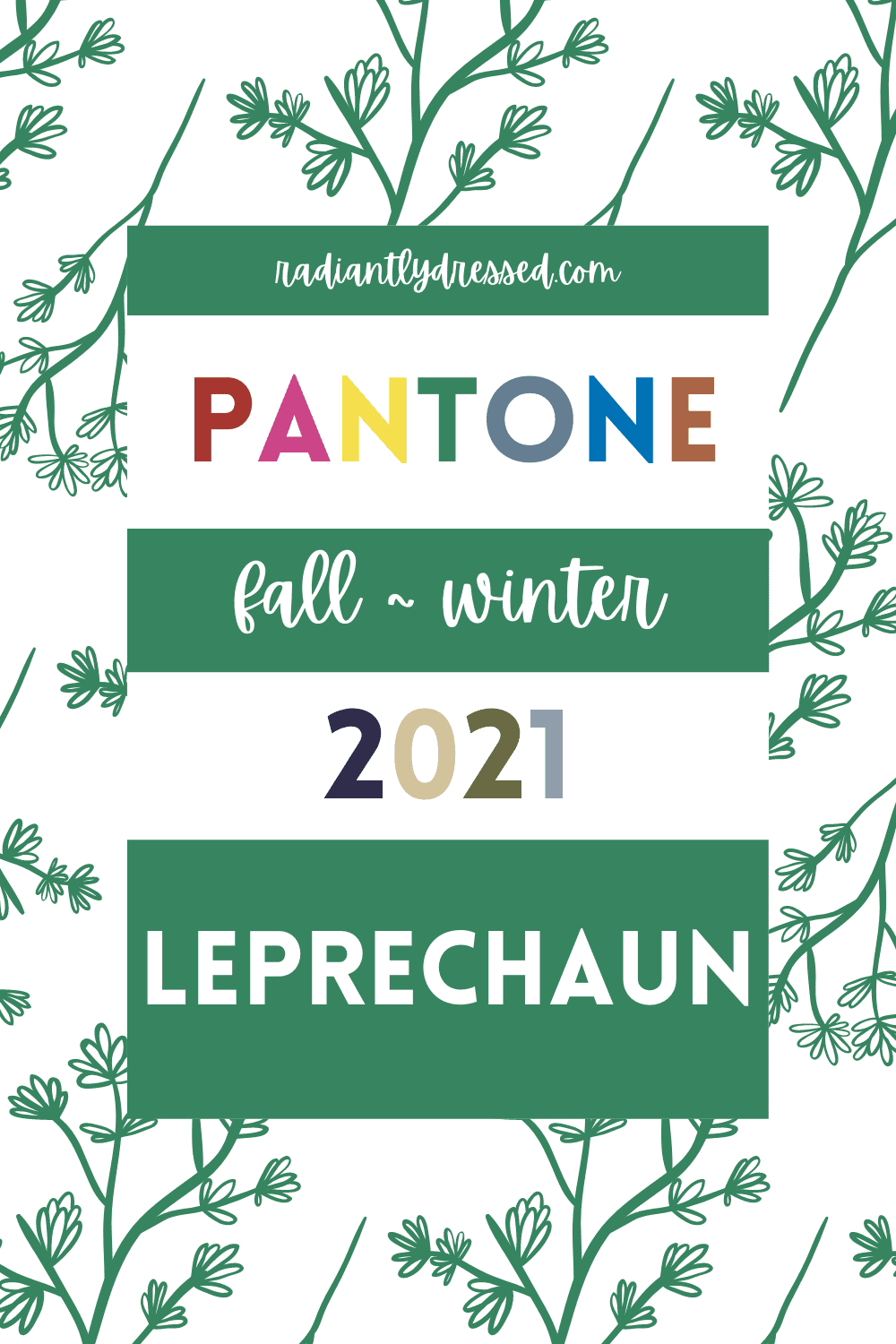 Pantone describes this amazing green as "a wondrous green hue emblematic of the mythical imps featured in Irish folklore."
As fanciful as that sounds, this green truly is stunning!
It sits toward the cooler end of the green spectrum, and is similar but deeper than jade.
The summer and winter seasons will wear this best, and many springs will love it. It may be too cool and bright for the autumn seasons, but worth a try if you adore green!
Fuchsia Fedora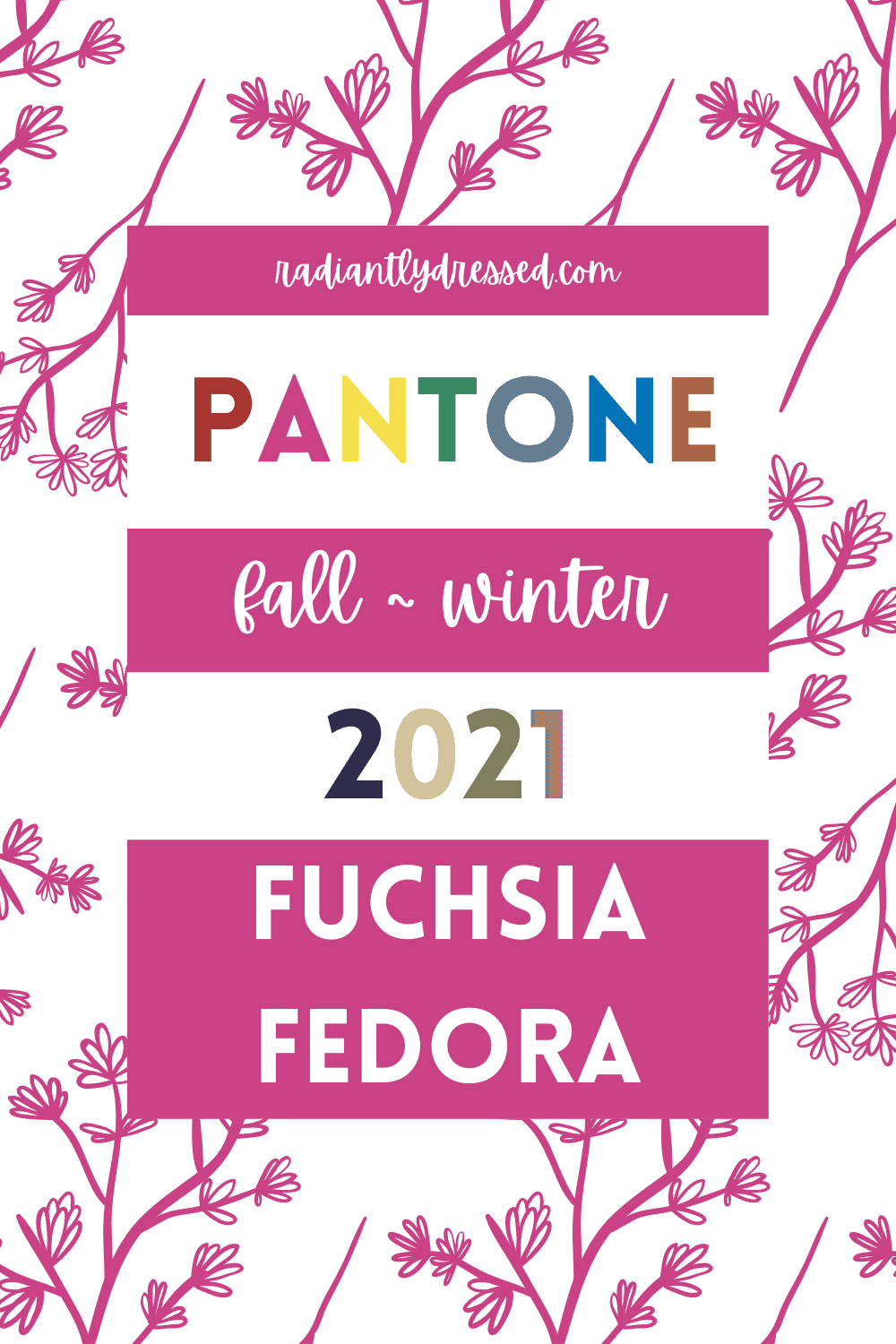 Fuchsia is a personal signature color, so I'm excited to see it trending for fall. This one is described as "flirtatious, bold pink with allure."
This bold shade hasn't been trending for several seasons, so grab it up while you can if bright pink is part of your palette.
This color will work best for the bright seasons, but is also nice for summer and winter types.
Pale Rosette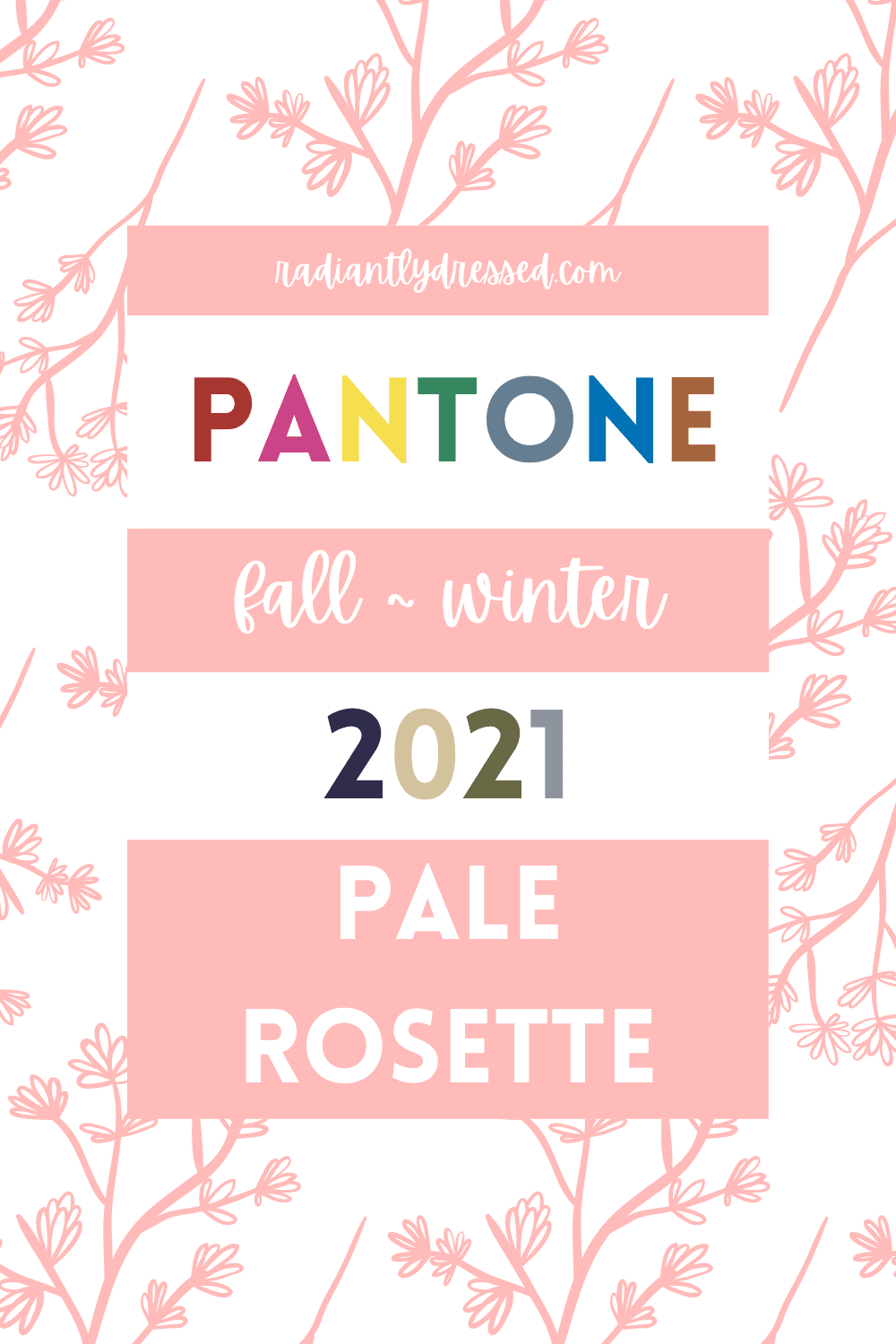 Here we see another pink, but much lighter. Blush has been all the rage for several years, but this pink is "endearing and gentle."
While being light and pastel, this pink is a bit more girly and light than blush. As pink is a tint of red, this color sits on the orange side versus purple, making it slightly warm.
The light and soft seasons can embrace this color easily. Cool summer and cool winter can also wear this, along with warm spring carefully.
Adobe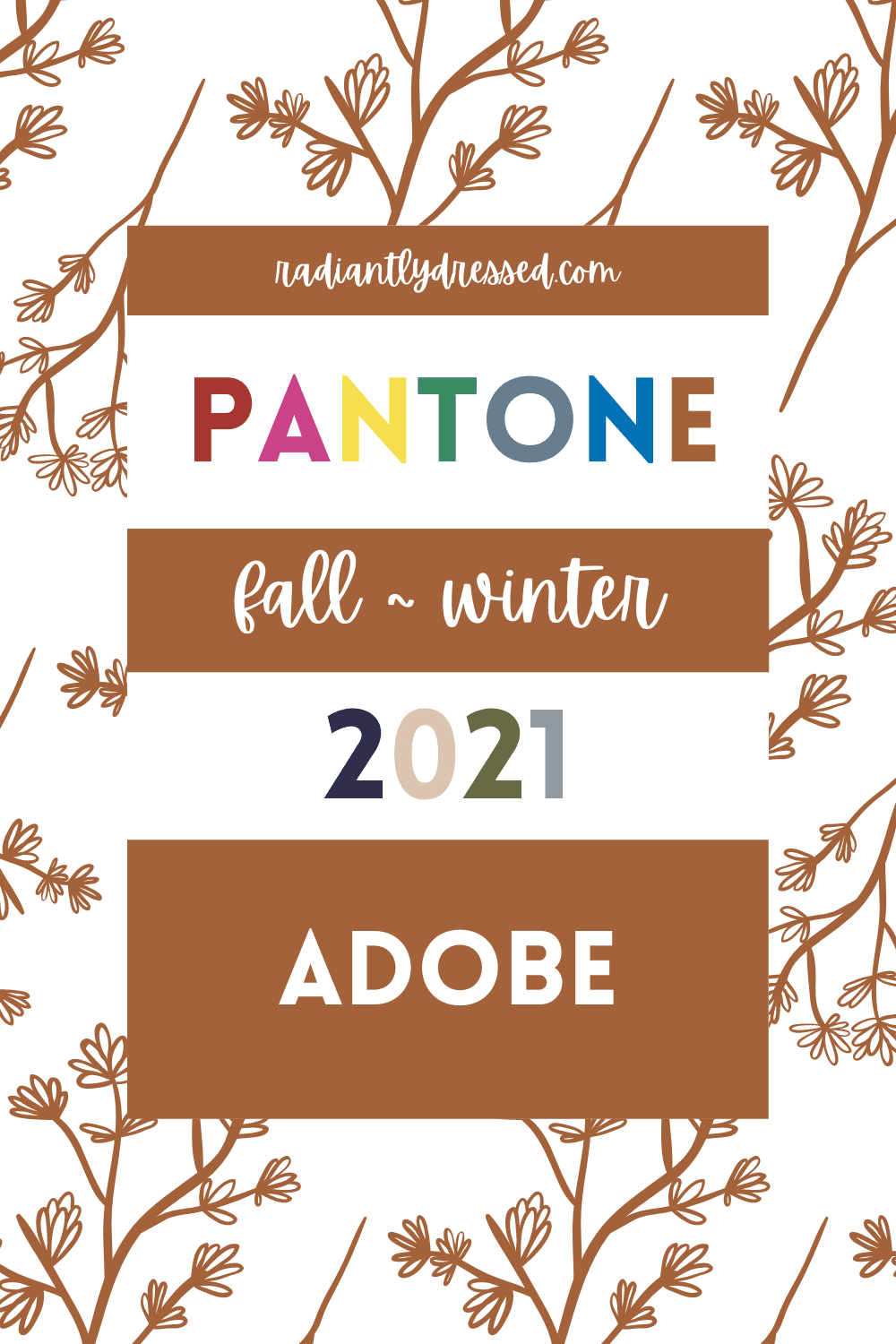 "Adobe is a warm and supportive sundried clay." Now the colors begin to look a bit more like the fall colors we expect.
This is in the orange color family, a deep color similar to rust or cognac.
Warm and deep autumn will do well in this color, along with deep winter. The springs can give this color a go if they have a bit of autumn influence.
Fire Whirl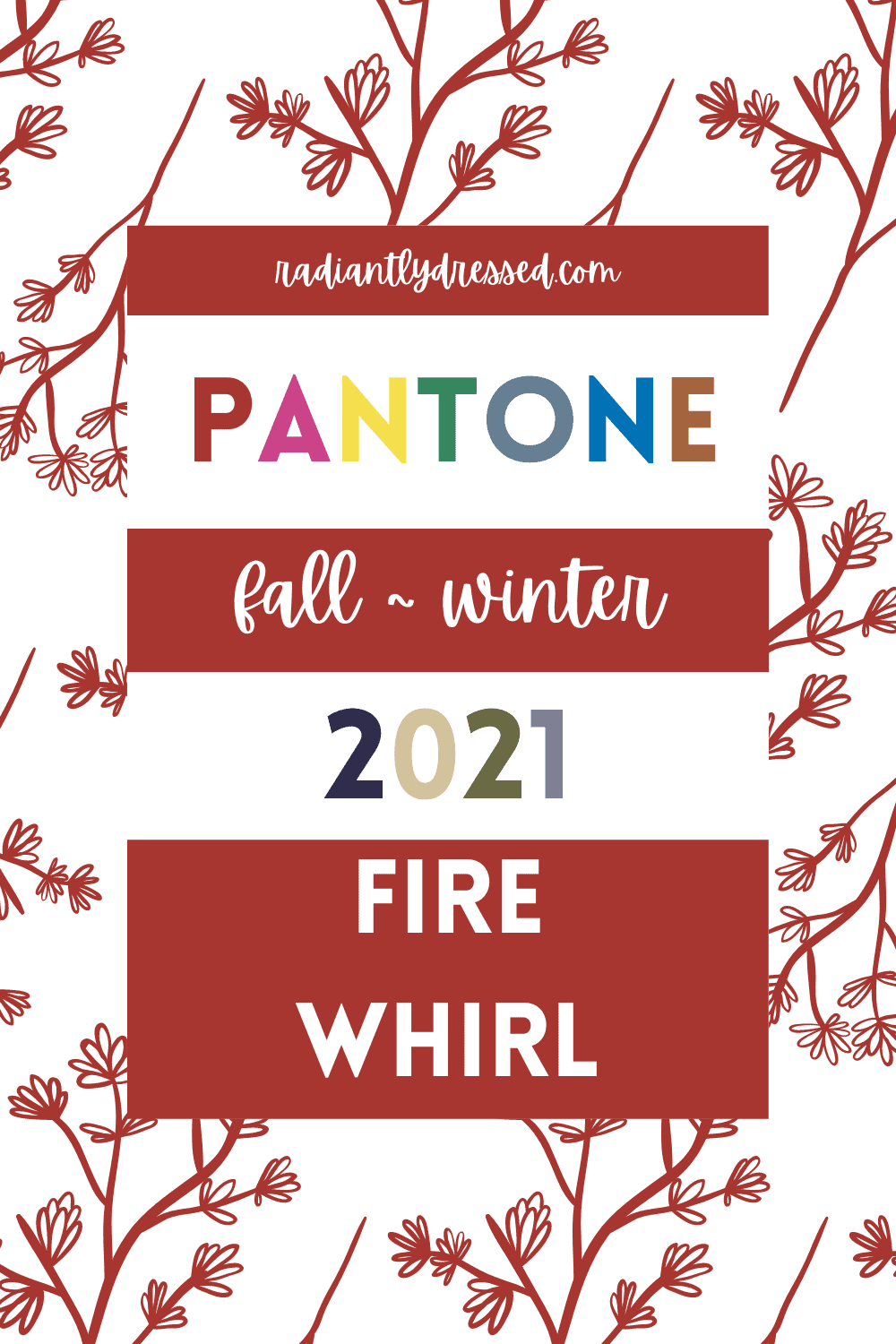 Everyone loves a good power red, and this one is a "vigorous red with a dynamic presence."
This red is definitely warm, leaning into the orange family. It is deep and will look amazing on warm autumn, deep autumn, and deep winter. Some clear springs may wear this well.
Rhodonite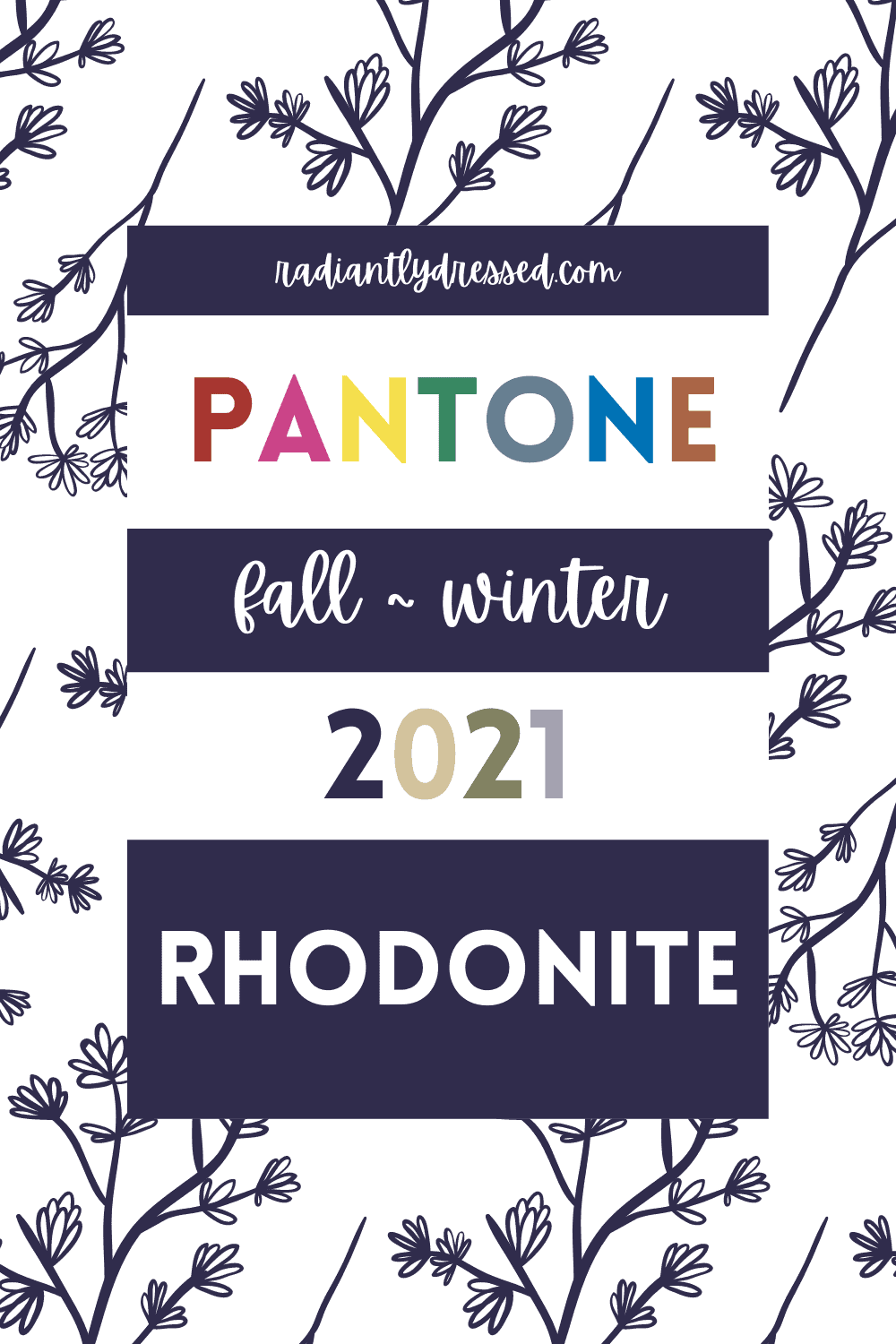 This deep blue has a lofty goal: "a balancing blue-based purple that aids in achieving one's highest potential."
This color would be described as a very deep blue-violet, with emphasis on the blue with purple influence.
It is similar to navy and will function well as a neutral.
This is a fairly universal color, and all but the warmest individuals will likely find it flatters them.
Spring Lake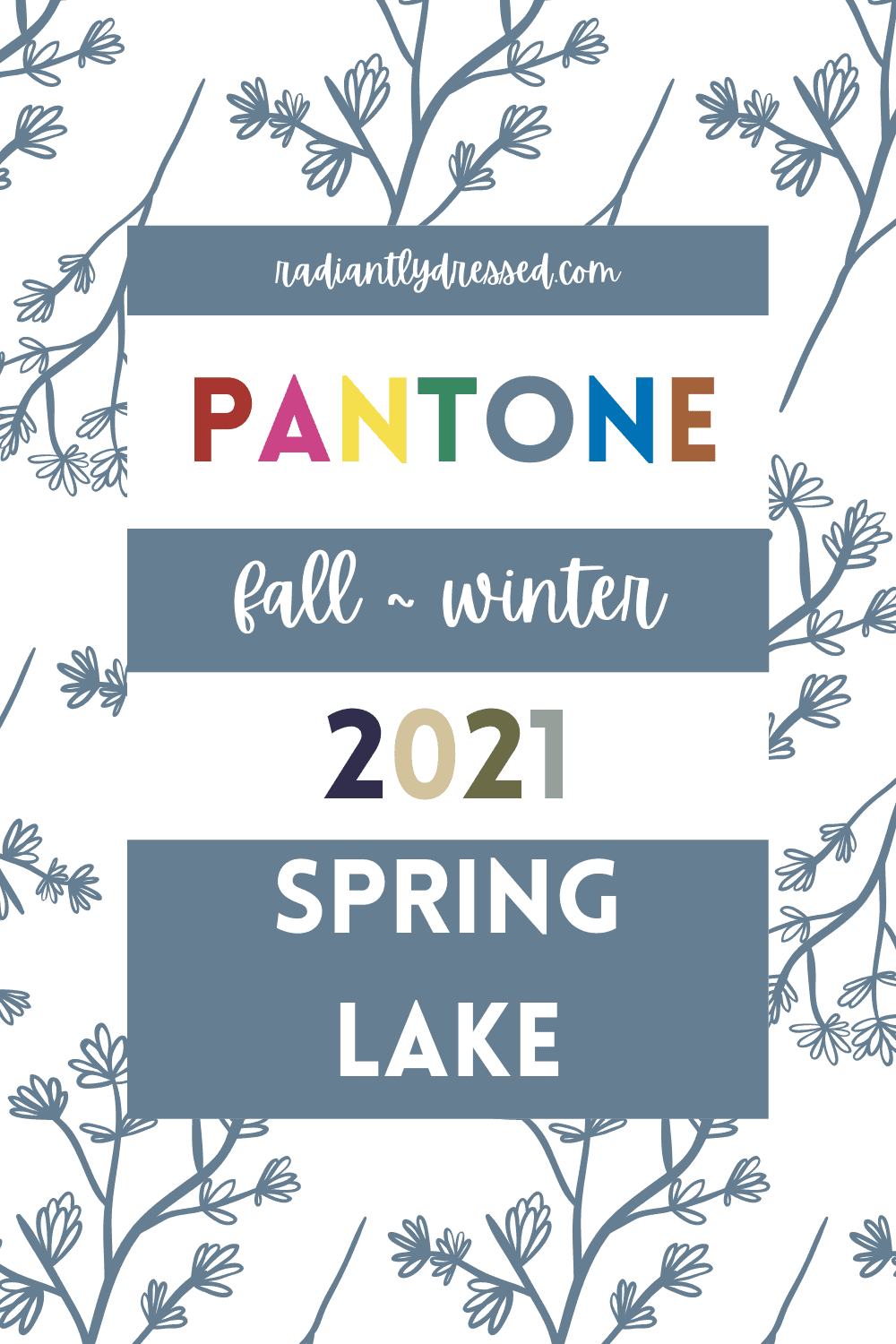 The third blue in the Pantone lineup for autumn/winter is a "quiet and restful midtone blue."
This blue sits on the bright blue spectrum but has a substantial amount of gray added, making it quite muted.
Softer and a bit deeper than cornflower, this color will be perfect for all 3 summer seasons. Cool winter may also be able to wear this color, and potentially soft autumn.
Root Beer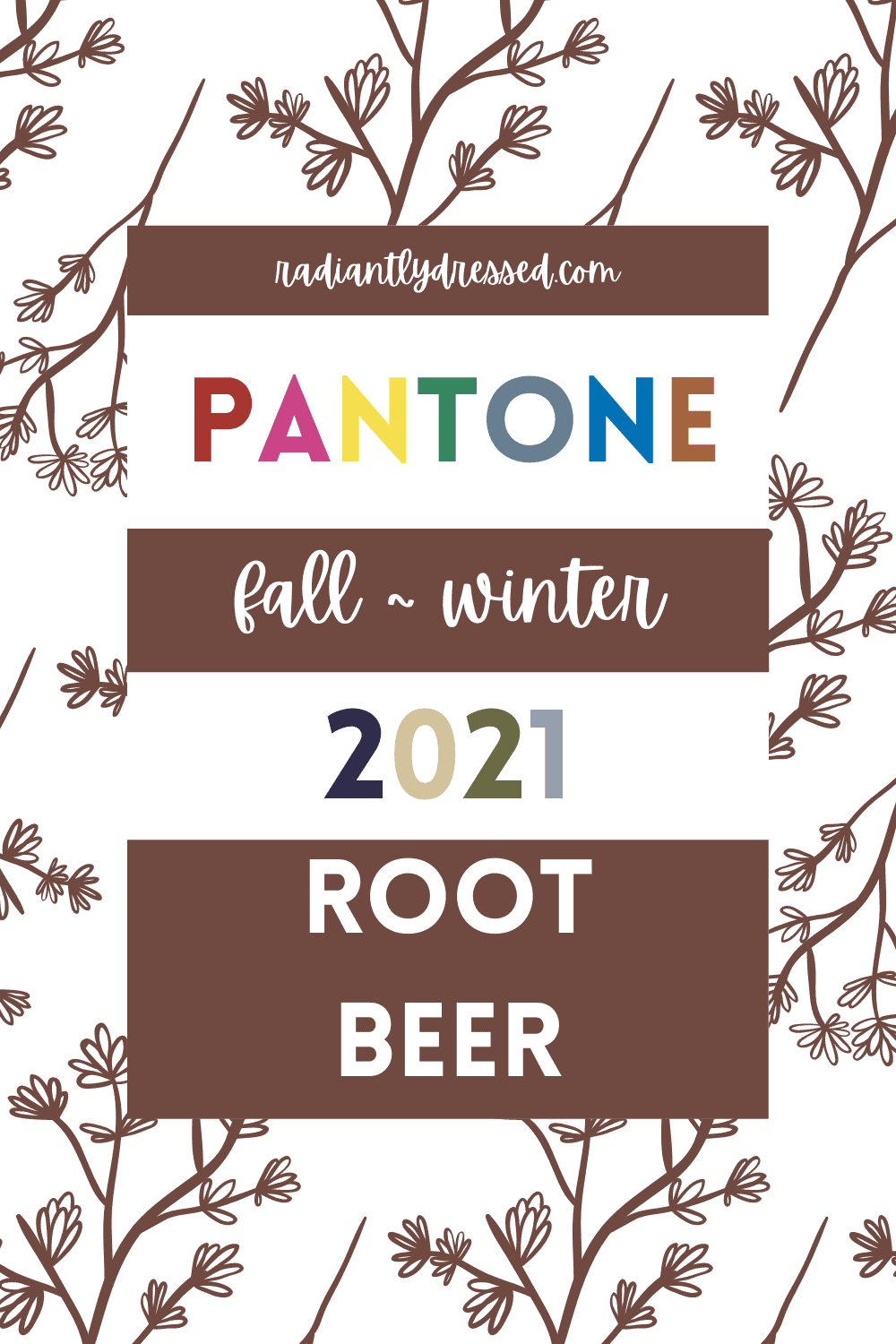 This deep shade is "an herbal brown symbolic of the root bark of the sassafras tree."
Although this color sits on the same color spectrum as Adobe above, it is both darker and more muted.
It will function well as a nearly neutral, and consider it similar to a universal chocolate brown. Many seasons will be able to adopt this dark neutral, with the exception of some summers.
Pantone Autumn/Winter Colors for Seasonal Color Analysis
Let's take a look now at how each of the four seasons could incorporate these trending colors into their wardrobes.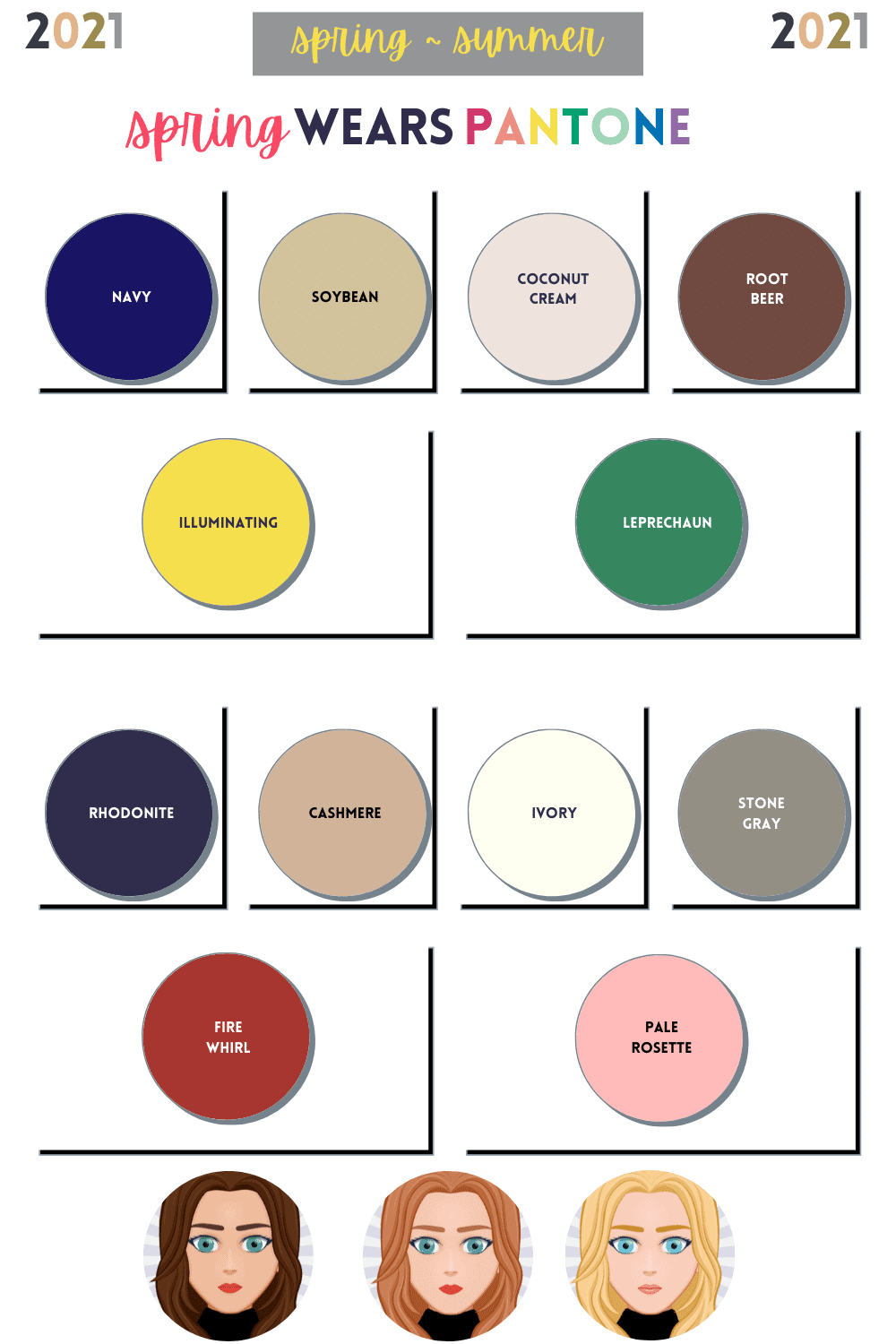 The spring seasons do best in colors that are light to medium in value, warm and fairly bright. Soybean, coconut cream, root beer, and rhodonite would incorporate well as neutrals, while illuminating and leprechaun would make a great duo, along with fire whirl and pale rosette.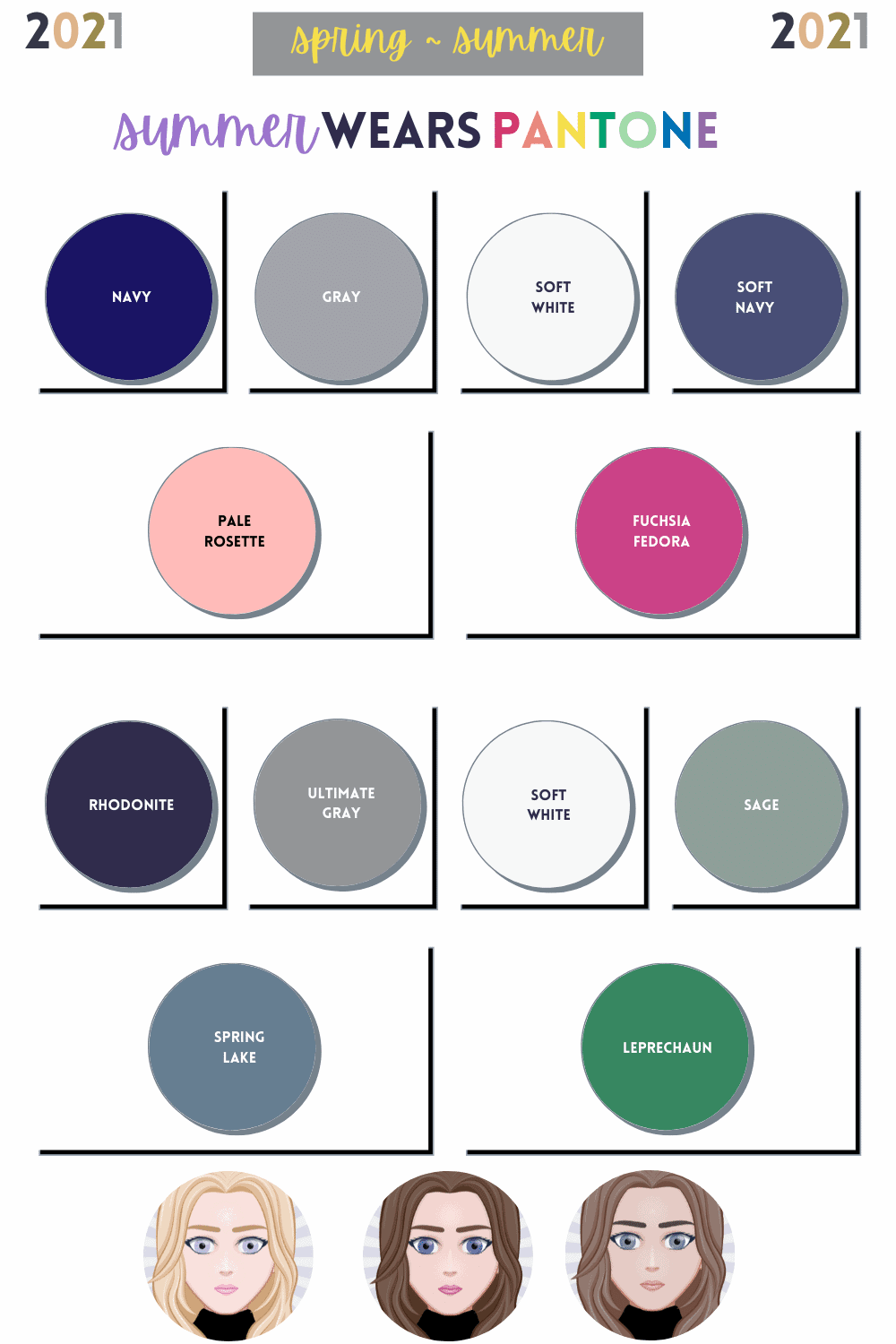 Summer seasons do well in colors that are light to medium dark in value, cool in hue, and somewhat muted. Ultimate gray and rhodonite would make great neutrals. Dreamy duos include pale rosette and fuchsia fedora, or spring lake and leprechaun.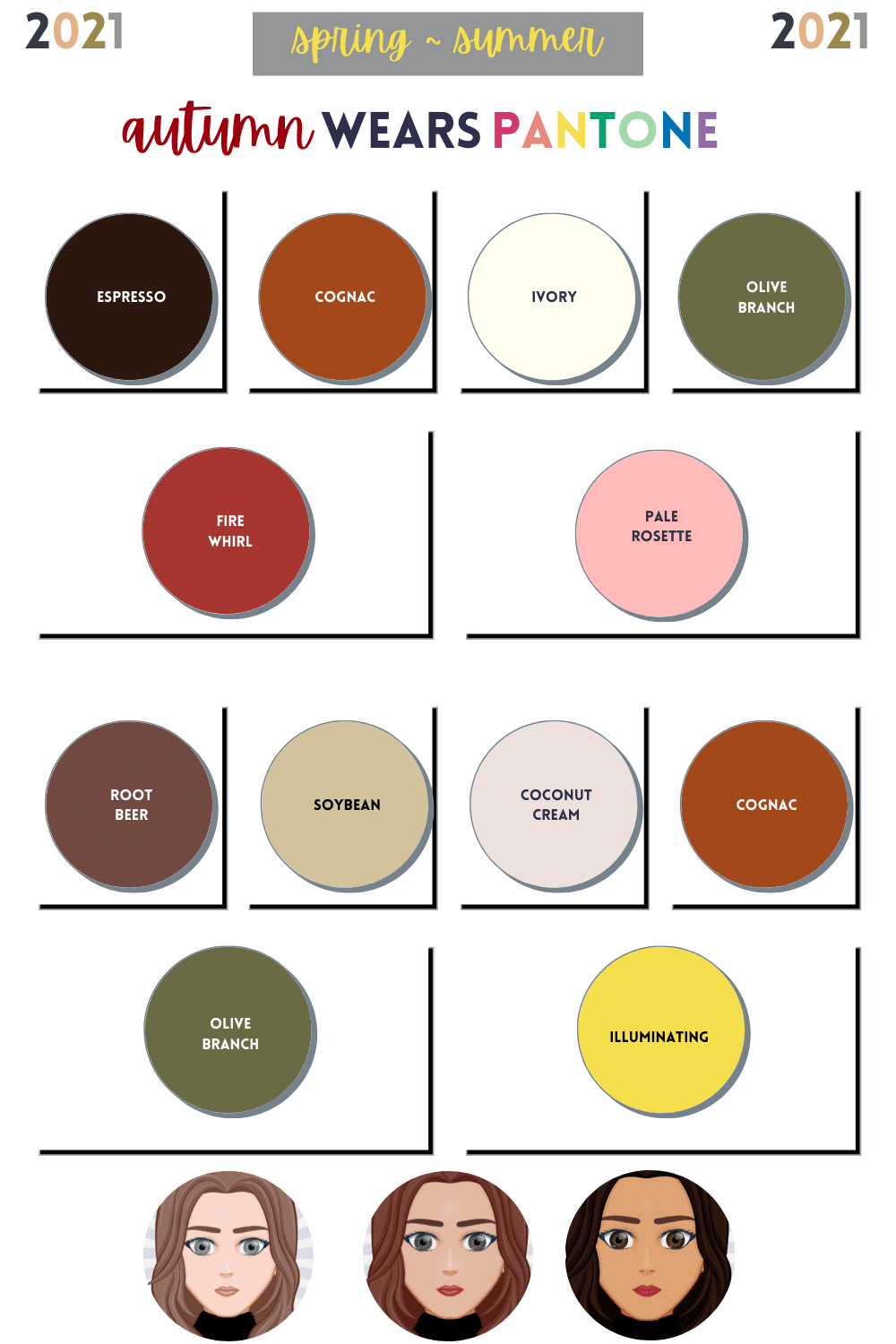 Autumn looks best in colors that are medium to dark in value, warm in hue, and muted. The Pantone autumn/winter neutrals favor warm seasons, and olive branch, soybean, and coconut cream, along with root beer. Fire whirl and pale rosette make a great duo, along with olive branch and illuminating.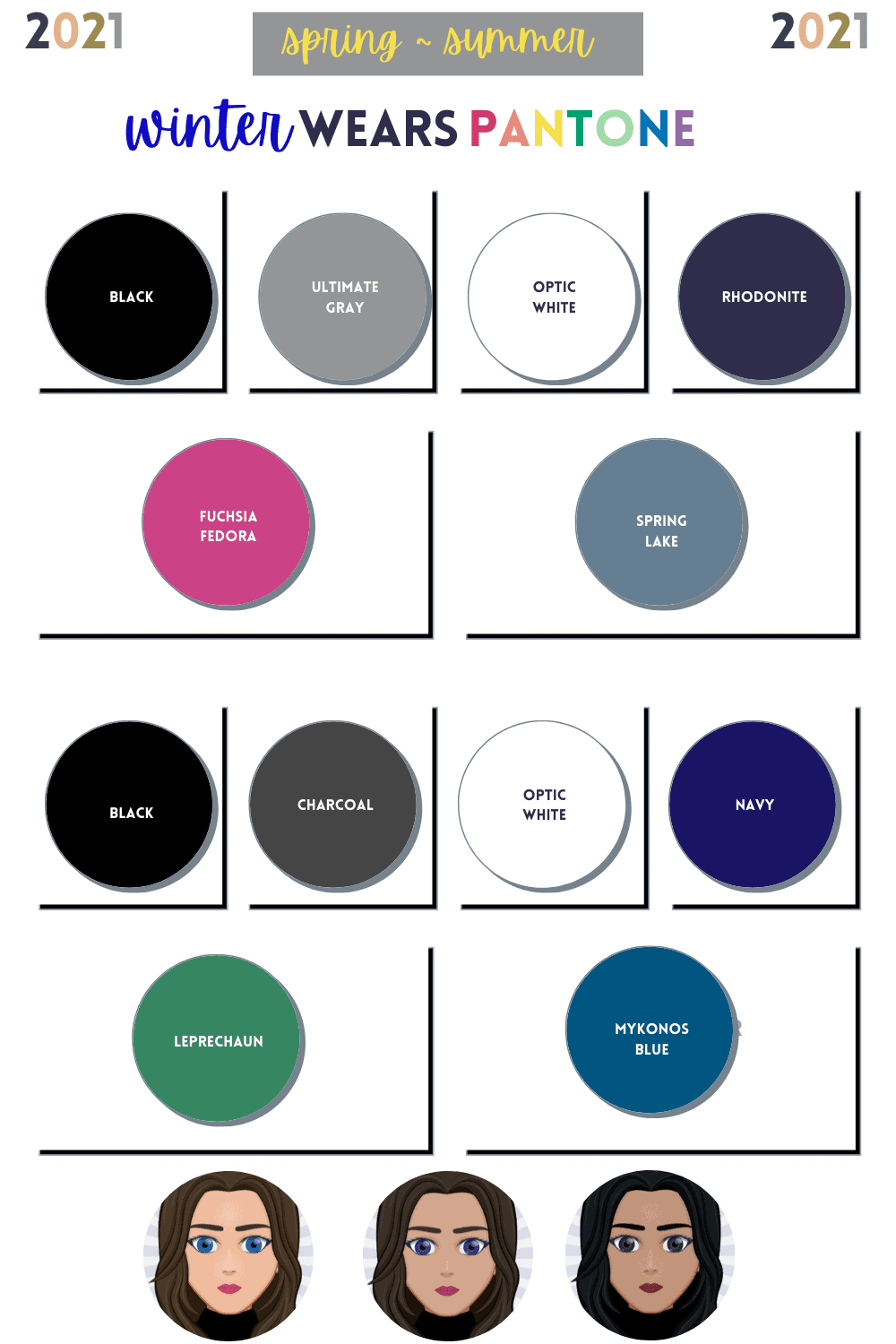 Winter needs colors that are medium to dark, slightly to very bright, and cool in hue. Rhodonite and ultimate gray are good neutrals for winter seasons. The boldest Pantone colors are good duos for winter, fuchsia fedora and spring lake, or leprechaun and mykonos blue for a calm choice.
If you're not feeling any of these choices, take a look at the best combinations for each Pantone Autumn/Winter color.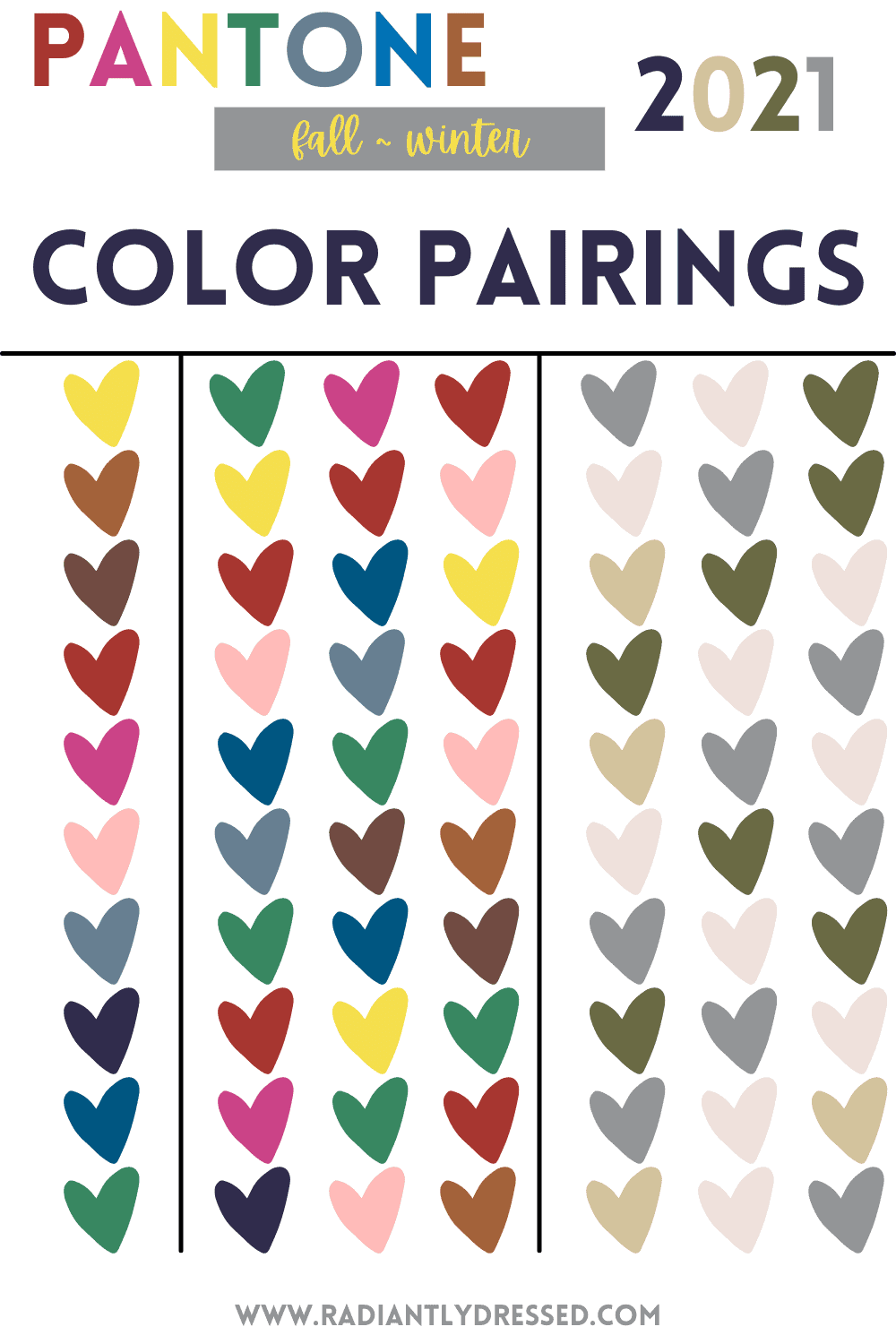 Get Trendy with Pantone
Did you know the easiest way to look fresh and current without buying into style trends is to adopt a few seasonal colors into your wardrobe? 
Below you'll find items currently available that match the Pantone Colors for Autumn/Winter 2021. 
Final Thoughts on Pantone Autumn/Winter Colors
As a style blogger adopting a less is more mentality, there's a balance between timeless classics and trends.
Incorporating trending colors in inexpensive styles is a great way to feel current. 
Are you still struggling to create a cohesive color palette for your minimalist/capsule wardrobe? Check out this awesome resource to get you started.

Related Color Articles:
Which color are YOU most excited about? Are any of these pieces dying to jump in your closet?
Tell me in the comments!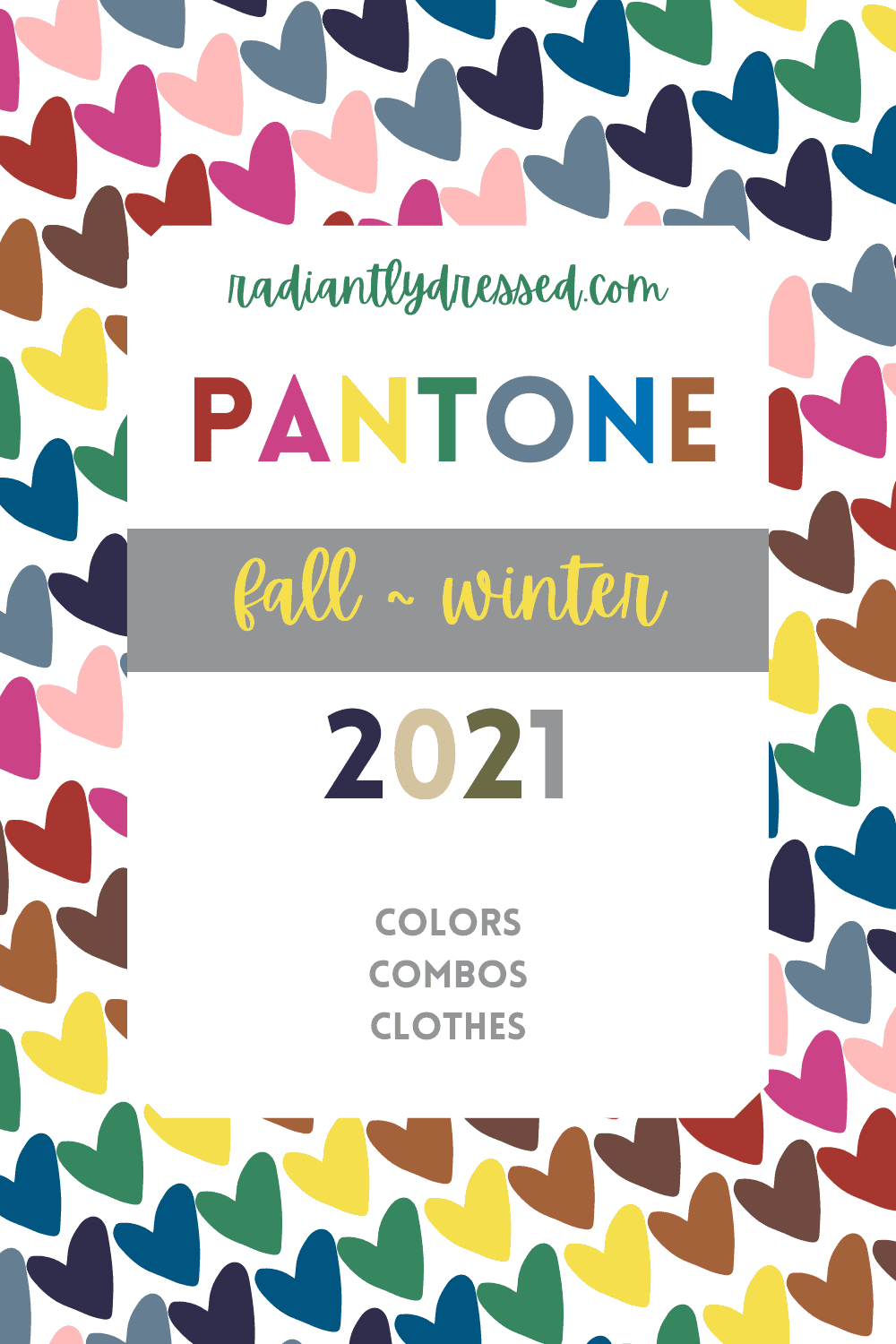 Update your fall closet with trending Pantone colors for autumn/winter 2021.